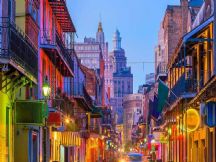 5 Trends from Our Spring Trade Show Tour
14.06.2019
As experience makers and strategists, we're always on the lookout for how people and places are evolving. We watch the trends that are rapidly impacting the wider world — big data, political insecurity, wellness — and try to predict what form they'll take in the cultural sector, but we also peer inside our weird and wonderful world itself to spot the unique trends taking hold.
So far this year, we've been soaking in the brightest ideas from trade shows and industry
---
Dr Laura Crossley joins the team
02.05.2019
We are thrilled to welcome Dr Laura Crossley to the ADV team. She's a bundle of energy and fun who you will want to get to know!
Laura has a decade of experience working in museums, heritage and the arts. She specialises in Strategic Planning, Visitor Experience, Audience Development, Evaluation, Partnership Development, Programming, and Interpretation. She is also a skilled trainer and facilitator and has experience
---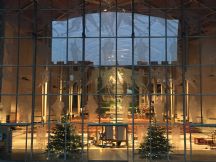 Coventry Cathedral
08.02.2019
We've been appointed to Coventry Cathedral for phase one of their masterplanning project. Having worked with Leicester Cathedral during 2018 on their major HLF capital project, it is a delight to move on to a different but equally exciting ecclesiastical project.
The place we call 'Coventry Cathedral' is in fact two buildings that lie at the very heart of the city. The Ruins of the 'old Cathedral' are the remains of a medieval
---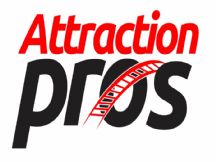 How Do You Align Your Mission and Values To Your Visitor Experience?
06.11.2018
Sylvia Matiko, co-founder of A Different View, discusses how commercial and non-profit attractions can align their mission, vision and values with unforgettable visitor experiences on the AttractionPros Podcast's latest episode.
Listen in as Matiko talks about:
"Peeling back the onion" to learn more about your visitors/guests
Learning whether or not your company's values are being "behaviorized" by all members of the organization
How cultural and commercial attractions can learn from each other,
Balancing "mission and margin" and aligning it with the visitor experience.
---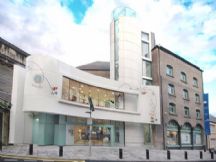 Off on an adventure with Seven Stories
04.11.2018
This month we were appointed to Seven Stories, The National Centre for Children's Books. Based in Newcastle upon Tyne but with a national reach through touring and partnerships, Seven Stories holds the most amazing collection. With writing and illustrations from over 180 authors including Philip Pullman, Michael Morpurgo, Enid Blyton and Judith Kerr together with a growing library of over 35,000 books.
Our role is to undertake a business review and master planning process to explore the future direction and priorities
---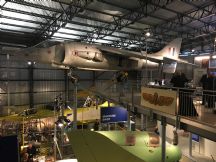 It's amazing where a sense of adventure takes you
14.11.2017
'Through inventiveness, expertise and above all, a sense of adventure, Brooklands changed the world. Building on that amazing legacy, we will use those qualities to inspire future generations to shape their world'
It was back in 2012 that we worked with Brooklands Museum to uncover that long-term vision. It was the beginning of a memorable working relationship that helped them think strategically about the future and develop the £8.4m aviation factory project which opens today.
---