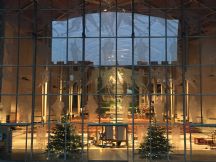 Coventry Cathedral
08.02.2019
We've been appointed to Coventry Cathedral for phase one of their masterplanning project. Having worked with Leicester Cathedral during 2018 on their major HLF capital project, it is a delight to move on to a different but equally exciting ecclesiastical project.
The place we call 'Coventry Cathedral' is in fact two buildings that lie at the very heart of the city. The Ruins of the 'old Cathedral' are the remains of a medieval
---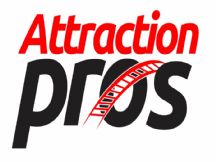 How Do You Align Your Mission and Values To Your Visitor Experience?
06.11.2018
Sylvia Matiko, co-founder of A Different View, discusses how commercial and non-profit attractions can align their mission, vision and values with unforgettable visitor experiences on the AttractionPros Podcast's latest episode.
Listen in as Matiko talks about:
"Peeling back the onion" to learn more about your visitors/guests
Learning whether or not your company's values are being "behaviorized" by all members of the organization
How cultural and commercial attractions can learn from each other,
Balancing "mission and margin" and aligning it with the visitor experience.
---