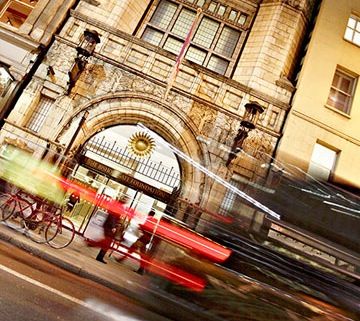 Bishopsgate Institute
Market Research and Visioning
In a nutshell

Bishopsgate Institute offers a unique mix of services, each with distinct audiences. They wanted to strengthen people's perception of what the Institute is about, but the diversity of the offers made this very challenging. By engaging with the internal dynamics of the organisation, A Different View achieved a vision for Bishopsgate which helped everyone focus on the need to be compelling for visitors and non-visitors. A further boost was achieved with the development of a new brand and a strategy to implement it.

In detail

Bishopsgate Institute is an independent charity which operates from its large, purpose built Victorian site in the heart of the City of London. Since its opening in 1895 it has had a diverse purpose incorporating a public library, courses, an archive, special events and the performing arts.

The Institute wanted to bring its diverse operations and audiences together within a single vision and brand. We were appointed to help them achieve this in time for the re-opening following a £7m refurbishment. Starting with in-depth research to understand current users' perceptions, we helped them create a vision and brand which worked across their diverse service offers, was motivating to staff and relevant to their audiences. The new vision and brand were used to brief designers who transformed the Institute's visual identity prior to its re-launch.

Key to success in this piece of work was understanding the dynamics within the organisation and helping different departments buy into the idea of a single identity. With our help the Trustees were able to identify the benefits this would bring to the Institute and its users, as well as ensuring the whole team were right behind the new brand.

A Different View also helped develop a strategy to embed the brand. This involved coaching and mentoring at all levels in the organisation. Delivering the brand values became a central part of the brief for the new visual identity, website, exhibition displays and a refurbishment of the reception area. This resulted in the creation of very different designs from those first put forward, strengthening the brand.


Other projects that might interest you are:
Share -
LinkedIn

/ Twitter

/ Facebook

/ Print

/ Download