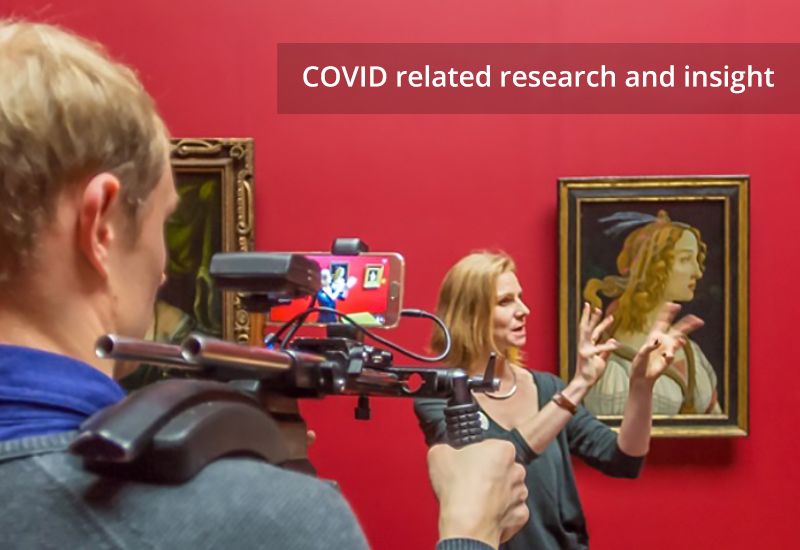 Download All Our COVID related reports and insight
On this page you'll find a link to all our research reports and insight blogs that relate to the effects of COVID-19 on the cultural and attraction sector.
What did our visitor do over the summer?
In this our 4th COVID report, we asked 1,000 people what attractions, museums and cultural activities they enjoyed over the summer, and conversely looked at what people are still reluctant to visit - 70% don't want to visit a theatre. The report also explores digital engagement. 60% of respondents had engaged with or watched at least something other than films. Of that group of people a staggering 60% had engaged with an experience that was new to them.
Are Online Experiences Here To Stay
Our latest research project asked over 1,000 people what their online habits were during lockdown and what their intentions are now. The report looks at what visitors and audiences were doing while attractions, venues and museums were closed. Importantly we look at who paid for online experiences as well as what sort of experiences they were enjoying.
June 2020 Consumer Sentiment Report
As with previous sentiment surveys in April and May, it is not surprising to find that the natural environment, gardens and outdoor heritage are the first places people want to visit. But there are worrying signs for theatres, live music venues and festivals in that the research shows that between 25% and 28% felt they'd wait for a vaccine before heading back.
Mindset Survey – May 2020
This report analysed the mood, anxiety and optimism of organisations in the UK and USA while in lockdown. We chose to talk with the entire visitor attraction sector rather than just non-profit cultural organisations. This allowed us to compare the mindset of organisations both geographically and by sectors.
View the report
Other posts that might interest you are: