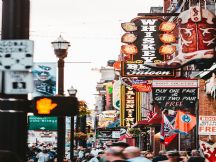 The Clash of Organizational Cultures
07.12.2018
I live in Nashville, TN – "Music City USA"! Having lived in Toronto and Orlando, I've recognized the culture here is very different. Southern hospitality, warm hugs, Bible studies at Starbucks, musicians burning the midnight oil, fried "hot" chicken of national acclaim and the list can go on. Any kind of music you want on any night of the week. Nashville has a vibe that can only be experienced.
Nashville also recently won the bid for Amazon to
---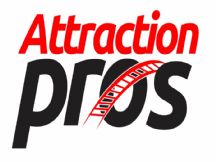 How Do You Align Your Mission and Values To Your Visitor Experience?
06.11.2018
Sylvia Matiko, co-founder of A Different View, discusses how commercial and non-profit attractions can align their mission, vision and values with unforgettable visitor experiences on the AttractionPros Podcast's latest episode.
Listen in as Matiko talks about:
"Peeling back the onion" to learn more about your visitors/guests
Learning whether or not your company's values are being "behaviorized" by all members of the organization
How cultural and commercial attractions can learn from each other,
Balancing "mission and margin" and aligning it with the visitor experience.
---