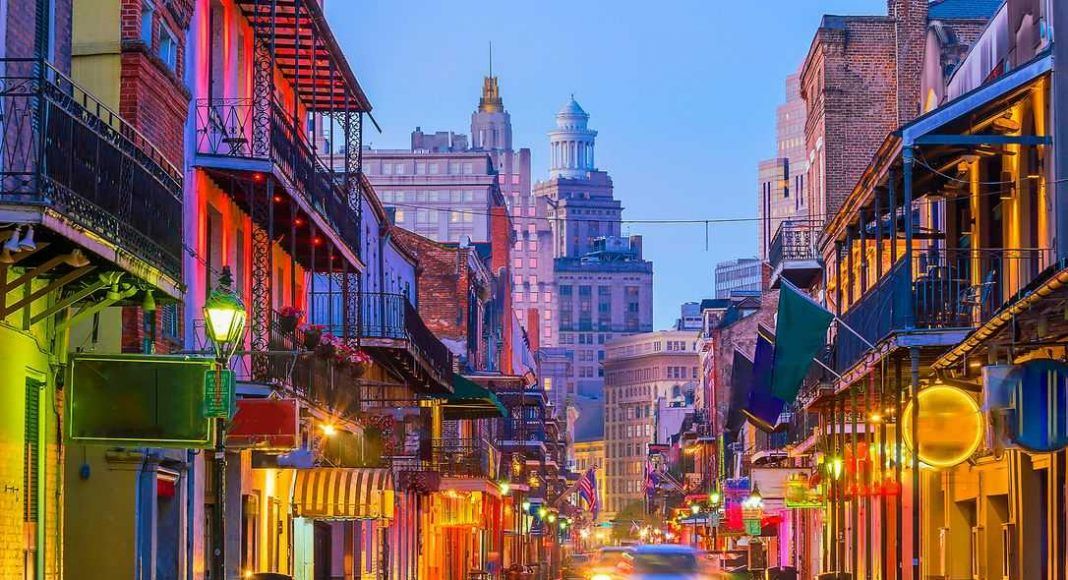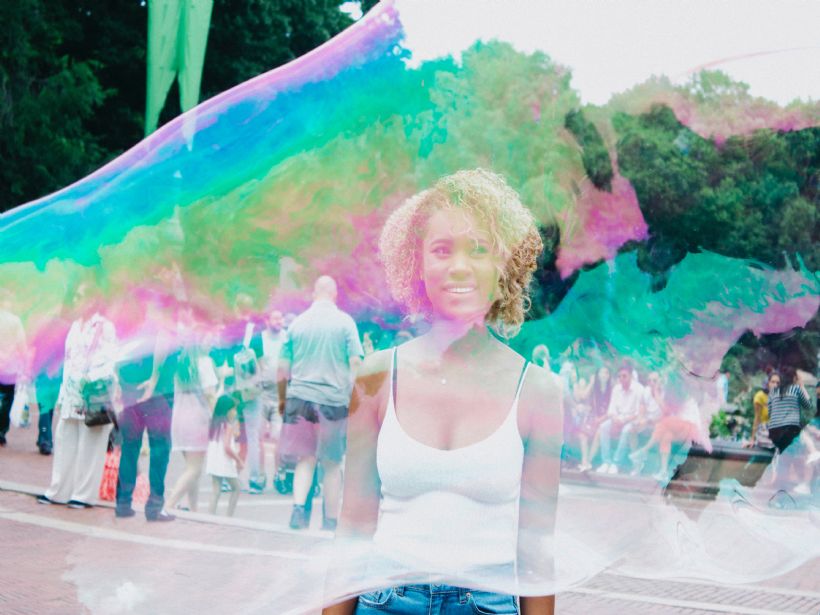 5 Trends from Our Spring Trade Show Tour
From London to New Orleans
As experience makers and strategists, we're always on the lookout for how people and places are evolving. We watch the trends that are rapidly impacting the wider world — big data, political insecurity, wellness — and try to predict what form they'll take in the cultural sector, but we also peer inside our weird and wonderful world itself to spot the unique trends taking hold.
So far this year, we've been soaking in the brightest ideas from trade shows and industry happenings across the world. What we've learned is that the disruptions breathing new life into the sector are big, bold, and unapologetically revolutionary…
Here are five of these trends that have got us talking most animatedly, and how you can take advantage of them to bring your audience closer this year.
1. An abundance mindset helps us grow
Financial sustainability is on everyone's mind and always crops up in the conversations we share at trade shows. It makes sense, with cultural institutions traditionally needing to scrimp, save, and appeal for funds just to keep going.
But this year, leaders are coming to terms with the inefficacy of that scarcity mindset. Constantly trimming budgets and curbing goals so that they're more financially achievable has a diminishing, de-energizing effect on an organization. If we can turn that thinking around, to open out the conversation towards opportunity and ambition, organizations may find themselves making more creative, long lasting decisions.
Part of the exciting conversations happening across the world involves leaders helping each other to flip the script, asking for example "How much money will it take to accomplish your goals?" rather than "How much money are you able to raise?"
2. We need to be "Wellness Engineers"
People are becoming their own doctors, dieticians and personal trainers, taking their health in their own hands, and they're actively looking for wellness activities that blend physical and mental health, like yoga and mindfulness.
This trend used to be reserved for an elite group — the members of yoga studios and buyers of fancy smoothies — but has grown into the mainstream. Now, visitors are expecting to be able to nurture their wellbeing as they enjoy a new experience. As experience makers, we can make this happen and even exceed their expectations by thinking of ourselves as "wellness engineers" as indeed do they.
The question of how our programmes and experiences contribute to visitors' wellbeing should be top of mind as we design them. At the Trendwatchers' Future of Experiences conference in London, we discovered that many cultural brands and institutions are playing with this idea already, such as the Moxy Hotels, which has designed a bedtime storytelling session for guests, with sonic extras like "ASMR" proven to aid sleep.
3. The fringe fast becomes the mainstream
Another point driven home by the Future of Experiences conference was that the most radical-seeming experiences are probably the ones to watch. Experiences that seem "out there," a little alien, even a little uncomfortable, could well swoop into the mainstream before we know it.
We've already seen some of these fringe trends take hold of the masses. Consider the growth of gaming and once-reserved-for-outsiders Comic Con. We now live in a world where 10 million real people attended a virtual concert within the video game, Fortnite. Underestimate where the geeks and minorities are hanging out and you'll soon be left behind.
But at the same time, jumping onto niche trends and expecting to succeed with them would be foolhardy. Audiences are increasingly demanding authenticity and meaning from their experiences, so they'll smell a rat if you're simply following a trend for the sake of it.
4. Personal touch inspires repeat visits
Having a human presence at an event or attraction has always been important for making visitors feel looked-after, but this year personal touch has become an important factor in whether people attend and enjoy an experience.
When we attended the Museums and Heritage Show in London this last May, we found that notions of personal touch underpinned almost every other trend on display. Whether people are searching for an "authentic sense of place" or great family memories to take home, it is the staff and volunteers of an attraction, rather than the stuff, that makes the difference.
Listening to Bernard Donoghue, Director of ALVA (Association of Leading Visitor Attractions), the quality of an experience's personal welcome is directly tied to repeat visits and 5-star reviews. 75 percent of those visitors who experienced a good welcome would go on to recommend that attraction.
5. New business models reform what's possible
Entrepreneurs are disrupting old industries out of all recognition — new generations of thinkers and doers have taken retail, technology, and most other industries and shaken, broken, reformed them for a new world.
Cultural institutions have existed on the fringes of these trends, but entrepreneurship is increasingly present and necessary to form new revenue models and to engage new generations of visitors.
And it appears a new role is emerging — the museopreneur. At AAM's Annual Meeting and Museum Expo this May in New Orleans, we realized how exciting a start-up mentality can be for arts and heritage. The institutions making the boldest disruptions to their status quo — whether through new revenue streams, organizational structures, membership formats or content — are the ones reaping rewards.
Take Massachusetts Museum of Contemporary Art (MASS MoCA) for example. The institution has always been a scrappy self-starter, founded on no money, with no lines of credit. But it has turned this scrappiness into an asset by taking risks to create new money-making projects, like hosting co-working spaces for artists and designing music festivals.
The world of experiences is not shying away from the massive, revolutionary trends that are shaking our society at large. This is an exciting time, when the boldest, most playful teams will see their ideas become reality.
Other posts that might interest you are: