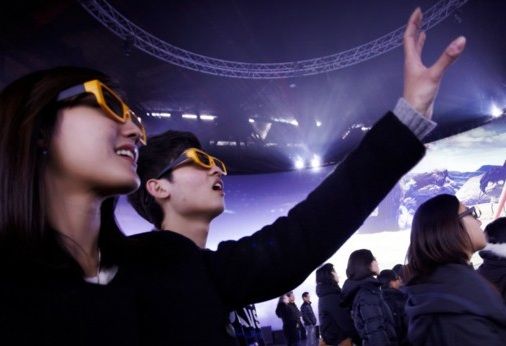 The First 4D Theme Park
Visitors generate their own experiences
The first Interactive 4D Theme Park in Korea called "Live Park" designed by d'strict looks amazing from the video's that I've seen.

Combining various technologies such as RFID, virtual reality, 4D, holograms, and gaming technology, visitors are supposed to be able to generate their own experiences by creating their personal avatar and then moving their body to create their own quest.



It all sounds very intriguing and is on my list of "must sees".

I question however if that much constant visual stimulation gives too much of the same type of experience.

If I have to constantly go around moving my body to create an experience or complete a quest to get points, I'm not sure that's my cup of tea.

However, I'm not their target market – I wasn't raised in the 2000's with Xbox and 3D movies – which is who I perceive they are targeting.
Most theme parks have "highs and lows" of experience with varying types of psychological elements. For example, you can get your adrenalin rush from riding a roller coaster and then decompress with a more low-key theater experience. Having not been to this park, I don't know if the highs and lows of an experience have been taken into consideration. So those of you who have been, we would welcome your comments.
At any rate, hat's off to d'strict for creating some innovation within the attractions industry.
Read more about Live Park here:
http://www.blooloop.com/Article/d-strict-s-Bryan-Lee-on-Live-Park-World-s-First-4D-Interactive-Theme-Park-/309
Blooloop image

Other posts that might interest you are: