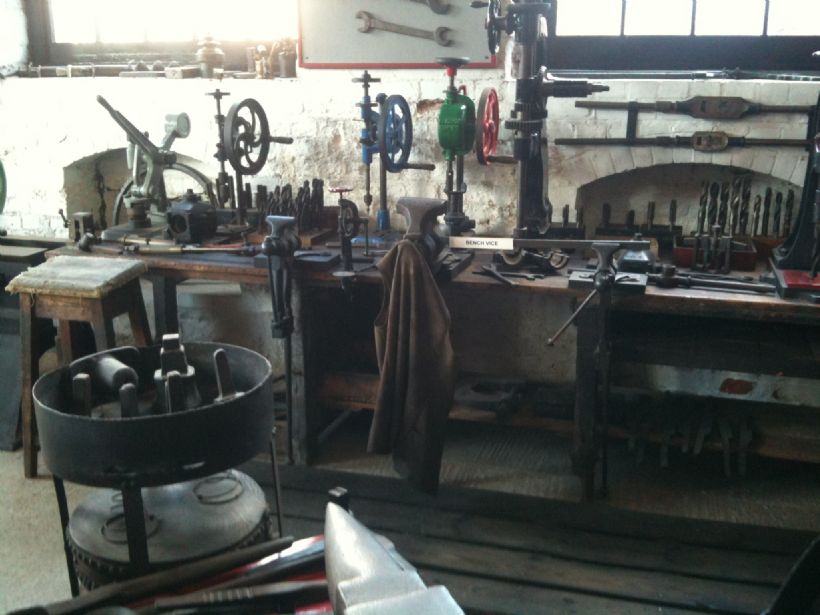 The Long Shop Museum
Getting to grips with Audience Development
In a Nutshell
The Long Shop Museum in Suffolk, has been fundraising to restore its Long Shop, a grade-II listed assembly-line building, and re-interpret it to offer a more engaging visitor experience. For this, the Trust needed a comprehensive analysis of their audience and what changes the restoration and development of the Long Shop could bring to them and to the community. With the help of A Different View, the team set to work forming an audience development plan, with a solid foundation in research, which resulted in an action plan dedicated to each of the Long Shops target groups and to their overall goals.
A bit about the Long Shop Museum
The Long Shop Museum exists to preserve the Richard Garrett Engineering Ltd Works in Leighton, Suffolk. The Works was a thriving family business from 1778 to 1932 and saw many changes in the industrial make-up of the country - the Long Shop Museum celebrates this fascinating history. The Long Shop itself was built in 1852 for an assembly-line production and is preserved as such to this day.
The museum is open 7 days a week for six months of the year and relies heavily on volunteers. Its goals now and for the future are to preserve the unique heritage of the Long Shop in order to engage with the local community.
How we got involved
The Long Shop were looking to create an Audience Development Plan to support their project, for which they were seeking Heritage Lottery Funding. This Audience Development Plan needed to provide the project team with a high quality insight into their current and target audience, a view of how their place in the community could be strengthened and a feasible, positive action plan for the future based on this research and consultation so that they could look forward to a larger, more diverse and more engaged audience as a museum of national, not just local, significance.
A Different View's speciality in research and audience development made us the perfect fit for delivering this insight. Our research methods had to be thorough, so we took a multidimensional approach, giving the client:
•
analysis of the make-up of the present audience
•
interviews and consultations with stake holders
•
focus groups with potential target groups
•
analysis of competitors
Outcomes
From here, we met with the project team at The Long Shop to use all the insight gained from this research. Our findings suggested clear points of action, which together built up a strategy and became an anchor to developing learning and other activities for the project.
Other projects that might interest you are:
Share -
LinkedIn

/ Twitter

/ Facebook

/ Print

/ Download