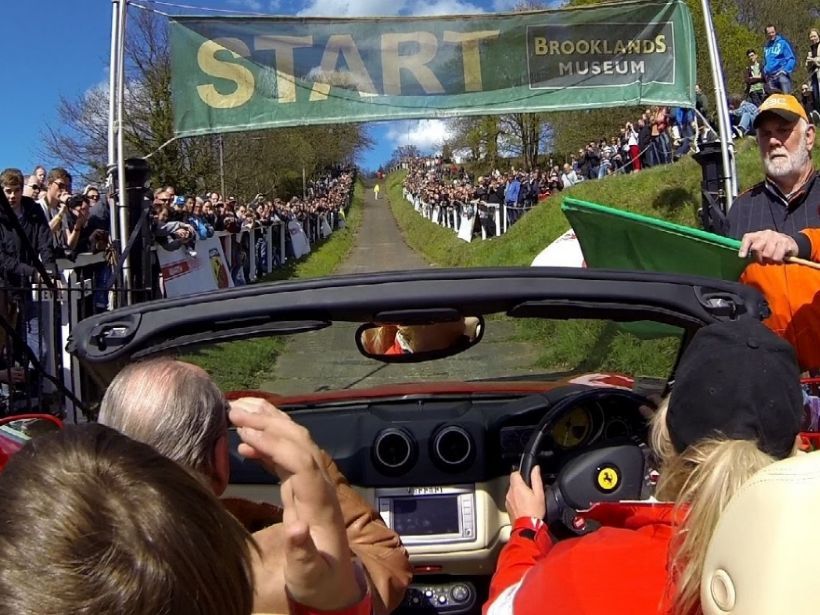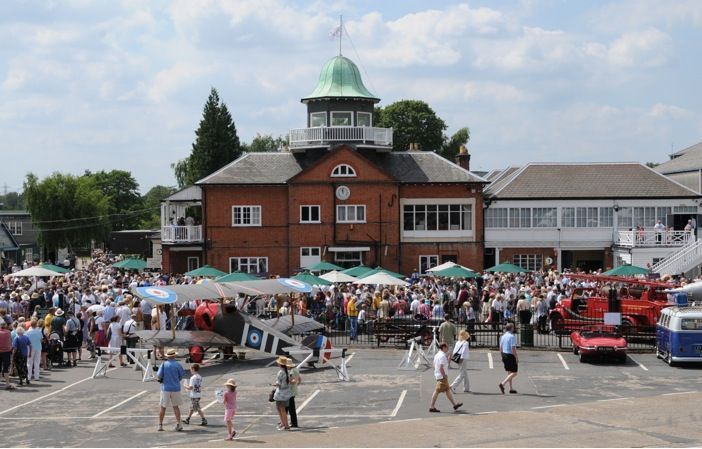 Brooklands Museum
Market Research
In a nutshell

2011 Case Study.
Brooklands Museum is a museum with serious ambition. The management had a broad aim: to increase visitor numbers (and thus income). This would allow them to invest in the museum's future and realise their big plans. But before they could do this, they needed to take a step back, understand who the museum was and wasn't attracting, and why. They wanted fresh perspective and a sustainable, long-term strategy for growth.
Our work gave Brooklands the insight and information they needed to make important, long-term decisions. We also uncovered new opportunities – 'quick wins' that were easy to implement and brought them results within the year. We researched, audited, consulted and worked with their team to give them a coherent action plan covering marketing planning, brand development, visitor experience, interpretation, small scale capital investment, secondary spend, ticket pricing, education and advocacy.

A bit about Brooklands

Brooklands Museum is a national treasure: the birthplace of British motorsport and aviation. It boasts the world's first purpose-built racetrack and in its 105-year history, it's seen some of the most amazing feats of British engineering, daring and record-breaking.

And that's just the site. The museum itself holds hugely important collections and archives. It is greatly loved by the 700 volunteers who keep it open all year round, not to mention the 130,000+ people who now visit each year to take a 'flight' on Concorde, try a Formula One simulator or drink in the atmosphere of one of the 1930s' foremost social gathering places.

Market Research

Firstly – by getting involved. Really involved – not just on a superficial level, but by meeting staff and volunteers at all levels, experiencing the attraction for ourselves and drilling down into the aims and ambitions of the management team through an intensive preliminary meeting.

What followed was a properly informed mixture of research, auditing and consultancy work, enabling us to build a rich and complete picture of how audiences perceive the museum, their experience of it and how organisational issues were affecting both. All informed by our own extensive experience of visitor attractions worldwide, the people who go to them and the kinds of experiences they want and expect.

Working with our in-house marketing research team, the process involved:

Designing and conducting an electronic, on-site visitor survey, specifically created to differentiate the enthusiasts from the non-enthusiasts, work out how their needs differ and get insight into what they want from their day out at Brooklands Museum.
A museum audit – analysing the visitor experience for all audience sectors, the marketing messages being delivered and how the museum was portraying itself to visitors and potential funders and partners.
A programme of research and forums with volunteers, together with in-depth interviews with teachers who bring groups to the museum, and with some who don't.
Filtering this complex, extensive research to make it digestible and meaningful to the busy museum staff, and relevant to their strategic aims.
Outcomes
Working with us gave Brooklands the objectivity to look at what they knew and loved (perhaps too well) from new perspectives – crucial to their future planning and growth.
Our visitor survey yielded 600 responses that enabled us to cross-profile different kinds of visitors and better understand their need.
Our analysis of this data opened Brooklands' eyes to both long-term areas for improvement and short-term, 'quick wins'. For example, we suggested easy, cost-effective ways to better engage the 0-5 age group and significantly boost visitor numbers in the process. We also identified the extent of the impact of known catering issues on the experience of visitors and our visitor profiles helped the museum attract a much more suitable catering provider.
We proved that enthusiasts were getting a good experience, but non-enthusiasts might be finding the experience one-dimensional. Our action plan suggested multiple approaches to changing this.
We gave Brooklands the hard evidence they needed to seek development funding from other organisations.
Our research with volunteers helped improve collaboration and learning between voluntary and permanent staff.
Our research with schools showed how staff capacity issues could be overcome so that school visits could be grown in number and we identified that more marketing to schools was needed.
Over the following twelve months the museum saw substantial growth in many of the areas we helped with. School visits grew by 12% and overall visitors grew from 110,000 to 125,000. Visitors are now expressing high levels of satisfaction with the café.

In 2011 we were asked back to help the museum take forward more of our recommendations and to help them develop the Brooklands Aircraft Factory and Racetrack Revival Project for which we developed the project vision, aims and stage one HLF bid.
Other projects that might interest you are:
Share -
LinkedIn

/ Twitter

/ Facebook

/ Print

/ Download