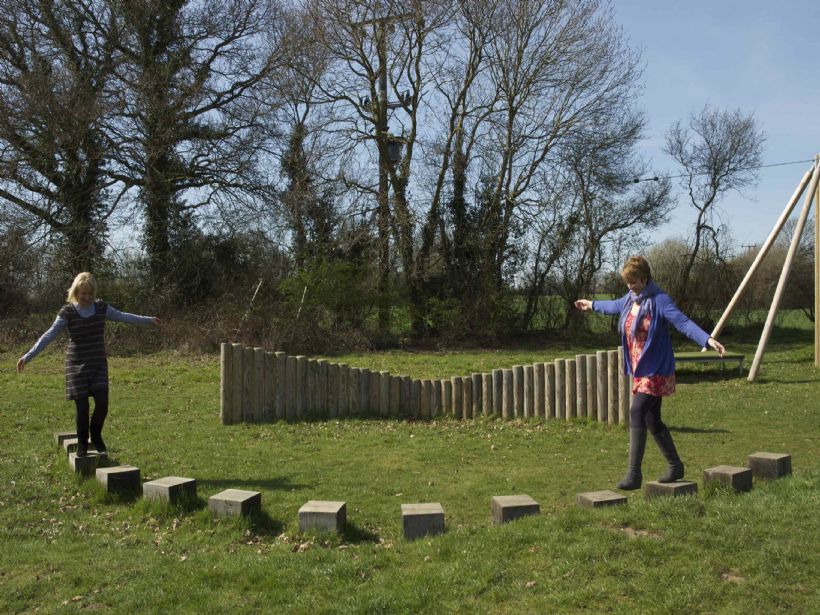 About us
A Different View started around a kitchen table over 20 years ago. Two strangers became the best of friends and built a consultancy with energy and enthusiasm that we like to think adds a fair bit to the sectors we work in.
We are an international consultancy and full-service market research agency supporting the cultural sector and visitor attractions with planning and strategy, visitor experience development, research and insight. You'll find us in the UK and USA.
Our consultant team supports the development of visitor attractions with an emphasis on human centric design and strategy for a changing world.
Our dedicated market research agency works around the world and across many different languages and cultures. We pride ourselves in offering bespoke research programmes to support visitor experience development whether at the early stages of development or part of ongoing operations.
Over the years it's been our pleasure to support some of the most recognisable cultural institutions and conservation charities in the world and as you wander around our website you'll find many inspiring projects and stories. They certainly make us believe that with creative thinking and an open mind, anything is possible.
Rosalind Johnson and Sylvia Matiko
Co-founders of A Different View
Who we are
Rosalind Johnson, co-founder
From Norfolk in the UK, Rosalind provides a wide range of services to the clients of A Different View including strategic planning and project development, visitor experience analysis and development, mentoring and general consulting. She is a highly experienced facilitator and advocacy negotiator.
Within the arts, culture and heritage sector, Rosalind has worked on projects with national museums and internationally renowned organisations such as BFI, The American Museum of Natural History, The Science Museum in London and various projects across the Middle East. In the arts working with a diverse clientele from London's off west end theatres, festivals and contemporary art galleries to Arts Council England, literature and touring.
Crossing over to the outdoor and heritage sector she has extensive experience. She was an advisor for the RSPB engagement strategy, developed capital projects for various RSPB reserves and for The National Trust, Woburn Abbey and The National Forest.
Rosalind is renowned for her motivating style, and has spoken around the world on issues around visitor experience and building successful visitor attractions. In her spare time you'll find her throwing paint around in her art studio.
Sylvia Matiko, co-founder
Sylvia operates out of Nashville, Tennessee, and brings 30 years industry experience along with an international aspect to all of her work.
Known for her encouraging and motivating style, Sylvia helps international clients with leadership, organisational development, change management, human resource management, overall strategy development and business planning.
In her earlier years, Syvlia fulfilled the role of Vice President of Ripley Entertainment first as finance and then for franchise operations .
Sylvia has co-created a wide range of business training programmes, including the well regarded Captivate programme, alongside the Success Guide To Business Planning for AIM.
Having come from an operational background, Sylvia understands the importance of building an organisational culture based upon strong vision, missions and values. Her approach and philosophy to everything she does is based upon a clear understanding of answering the question "who do you serve?" and her customer-focused approach is refreshing to organisations that want to become more customer-centric.
In her spare time you'll find her hiking in the Smokey Mountains and trying out a new recipe in the kitchen.
Catrina Nixon, Consultant – Strategy and Finance
Catrina has enjoyed a long career in heritage, tourism and the arts as a chief executive, marketer and professional consultant, working with public, private and third sector organisations. Catrina offers expertise in business planning, strategy development, marketing and audience development, fund-raising and business development.

Her background has included the regeneration, development and marketing of major heritage projects; destination marketing; orchestral management; museums management and the promotion of national museum exhibitions and heritage sites.

Prior to her work with ADV, Catrina has been responsible for marketing some of the leading tourism attractions in the UK, including the National Maritime Museum, the Royal Air Force Museum and the National Fishing Heritage Centre, and as a consultant she developed a major tourism strategy for the Norwich area, helping to set up the destination management organisation, VisitNorwich, and going on to become its Managing Director.

Catrina holds an MBA from the Open University, a postgraduate Diploma in Arts Administration from the City University and a BA Honours degree in Music and Sociology from the University of Keele. She is a member of the Tourism Society, the Tourism Consultants Network and the Association of Independent Museums.
In her spare time Catrina is a musician and a long standing member of the Norwich Philharmonic Orchestra.

Geoffrey Dixon, Head of Research
Geoff has over 30 years experience working around the world on market research projects. His extensive experience across cultures – 30 countries and counting – makes him an obvious choice for research projects involving complex cultural issues.
In the ten years he's been working with A Different View, he's worked with national museums, arts organisations and entertainment. His experience in the Middle East is particularly extensive, delivering the base line research for Dubailand across 16 nationalities.

Qualified to post-graduate level in marketing, Geoffrey is a full member of the Market Research Society and graduate of the Chartered Institute of Marketing. Geoffrey has been Project Director on projects across the globe and has extensive experience of analyzing audience segments, the visitor experience, traffic flows, branding and marketing. Geoffrey is able to research, develop and interpret research findings.

Within the cultural sector Geoffrey has engaged in a broad spectrum of research projects, including assisting The Clinton Presidential Center with perception and pricing, helping Poland explore travel dynamics with European nations, and the London Science Museum with evaluating The Google Project.

Beyond his work in the cultural sector he has extensive experience with major live event brands and the media such as BBC Gardener's World Live, BBC Good Food, Grand Designs, Top Gear, Ideal Home Show, Taste of London. Geoffrey has also worked on venue development projects with Manchester Central, ExCeL London, Olympia, NEC, Harrogate International Centre Amsterdam Rai, Ricoh Stadium,The Forum Norwich and others.

In his spare time you'll find him either listening to live bands or organizing a music festival. Keeps him busy!
Benedetta Tiana, Specialist Consultant - Interpretation and Content
Originally from Milan, Italy and basing herself between London and Milan, Benedetta provides interpretation and strategic content planning for museums and heritage sites. She has always worked internationally and for A Different View across the UK and in North America.
Starting from the point of view of visitors, Benedetta excels at planning visitor learning experiences that are engaging, imaginative and sometimes life changing.

Before working with A Different View she was with English Heritage and prior to that Event Communications in London. While at Event Communications museum design company, she was the lead on Heritage Fund capital projects, including: The Royal Institution of Great Britain, London; the Rotunda Museum of Geology, Scarborough, Herbert Art Gallery and Museum, Coventry; M-Shed Museum of Bristol, Bristol. She works internationally, capitalising on her Italian/British identity to facilitate communication, engagement and learning around content, at UNESCO La Venaria Reale, Torino, Italy; BARD Forte di Bard, Museo delle Alpi, Aosta, Italy; Natural History Museum of Los Angeles County; Kuwait Oil Company Display Centre; City Museum of Ljubljana, Slovenia.

Benedetta recently stepped down after 6 years on the National Lottery Heritage Fund London Committee, responsible for assessing and awarding project grant requests between £100,000 and £2million. She was a Trustee of the European Museum Forum, is an RSA Fellow and sits on the KCL Science Research Ethics Committee.

In her spare time Benedetta is kept busy with her Italian love of good food and cooking and she also loves to sing.
Laura Crossley, Specialist Consultant
Laura has over a decade of experience working in museums, heritage and the arts. She specialises in visioning, strategic planning, visitor experience, audience development, evaluation, partnership development, programming, and interpretation. She is also a skilled trainer and facilitator and an experienced fundraiser.
Laura has recently worked in a senior leadership role as Head of Content at the National Football Museum in Manchester, where she was responsible for leading the strategic development of collections, exhibitions, digital, learning and public programming.
She will support projects and work with us on business development, customer and associate relationship building, and the development of new services and offers.
Tamsyn Howes, Fundraising Strategist
From Cornwall in the Southwest of the UK, Tamsyn brings 20 years' experience in fundraising and income generation that drives strategy, project development and operational delivery. Tamsyn provides a range of services to clients of A Different View including strategic fundraising planning, income diversification and growth planning, project scoping, fundraising appraisals, prospecting and relationship management support and bid writing. She is a highly experienced relationship manager with a long-term perspective.
Tamsyn spent 15 years working for the National Trust, most latterly as Head of Fundraising for the Southwest. During this time, Tamsyn successfully secured £8m in grants towards heritage projects and developed and led a new fundraising strategy and high performing fundraising team that delivered 30% growth in income across a 3 year plan period.
While also working for the National Trust, Tamsyn has gained extensive operational and consultancy management experience and so brings a practical perspective and understanding of the range of skills and expertise required to run a successful visitor business from commercial, visitor experience, supporter development, volunteering, marketing and communications, insight and of course fundraising. Tamsyn has worked with large and small charities within the arts, cultural and heritage sector and on capital projects including heathland and woodland landscape restoration, Greenway House and Gardens, Castle Drogo, Lanhydrock Cycle Hub and Trails, the Future Parks Accelerator Programme and Chiswick House and Gardens Trust.
Tamsyn is also a qualified teacher and is passionate about making a difference to the lives of children and young people through engagement in the outdoors, arts and culture.
In her spare time, you will find her running around the South West Coast Path and volunteering at the local junior parkrun.
Holly Burrows, Executive Assistant
Holly brings everything together to make sure A Different View works smoothly across two time zones. She helps to proritise workloads and provide support for the whole team. With a BSc in Social Policy and Administration from the London School of Economics her research skills are exemplary which we've put to good use over the five years she's been with the team. Prior to working with us she spent time with Andersen Consulting and Hiscox.
In her spare time you'll find her outside - out riding or walking her many dogs.
Other s that might interest you are: