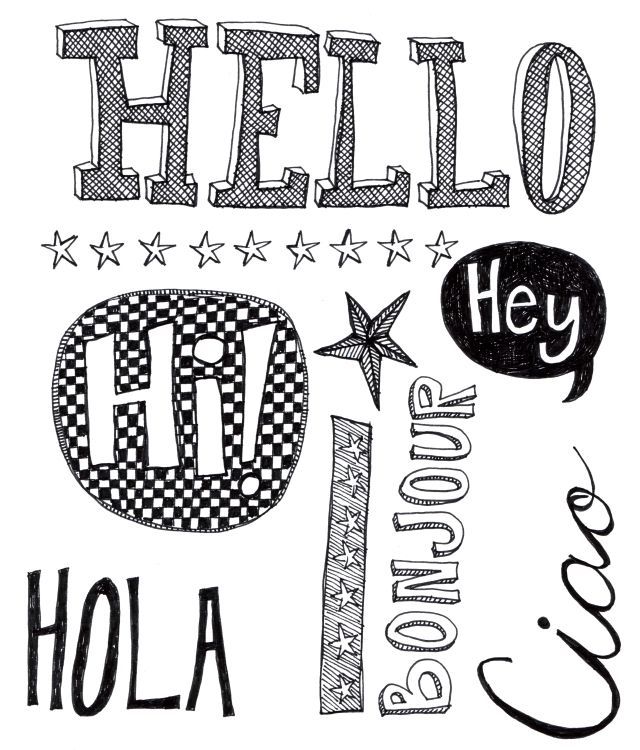 Terms and conditions
Welcome to our website. If you continue to browse and use this website, you are agreeing to comply with and be bound by the following terms and conditions of use, which together with our privacy policy govern A Different View's relationship with you in relation to this website. If you disagree with any part of these terms and conditions, please do not use our website.
The term 'A Different View' or 'us' or 'we' refers to the owner of the website whose registered office is 5543 Edmonson Pike, Nashville, TN 37211. The term 'you' refers to the user or viewer of our website.
The use of this website is subject to the following terms of use:
The content of the pages of this website is for your general information and use only. It is subject to change without notice.
This website uses cookies to monitor browsing preferences. If you do allow cookies to be used, personal information may be stored by us for use by third parties.

Neither we nor any third parties provide any warranty or guarantee as to the accuracy, timeliness, performance, completeness or suitability of the information and materials found or offered on this website for any particular purpose. You acknowledge that such information and materials may contain inaccuracies or errors and we expressly exclude liability for any such inaccuracies or errors to the fullest extent permitted by law.
Your use of any information or materials on this website is entirely at your own risk, for which we shall not be liable. It shall be your own responsibility to ensure that any products, services or information available through this website meet your specific requirements.
This website contains material which is owned by or licensed to us. This material includes, but is not limited to, the design, layout, look, appearance and graphics. Reproduction is prohibited other than in accordance with the copyright notice, which forms part of these terms and conditions.
All trade marks reproduced in this website which are not the property of, or licensed to, the operator are acknowledged on the website.
Unauthorised use of this website may give rise to a claim for damages and/or be a criminal offence.
From time to time this website may also include links to other websites. These links are provided for your convenience to provide further information. They do not signify that we endorse the website(s). We have no responsibility for the content of the linked website(s).
Your use of this website and any dispute arising out of such use of the website is subject to the laws of England, Northern Ireland, Scotland and Wales.
Privacy Policy

Privacy Statement
A Different View takes the privacy of our clients' data very seriously. Please read the following policy to understand how we will treat your personal data when you use our website.
When do we collect data?

We collect data when you complete any form on this website and via implicit data capture measures such as studying which pages you read the most and the use of cookies. In any of the above cases, the data we collect could be personal data.
What do we do with your personal information?

Unless we have your express consent we will not disclose personal data to third parties unless we are legally obliged to do so – it is for the use of A Different View and our professional advisors who are bound by confidentiality codes.

A Different View retains and uses your personal information to make contact with you with regards to the business of A Different View – and to provide you with the latest news on our organisation which we think will be of interest to you.

We do not sell, rent or trade your personal information to third parties for marketing purposes without your express consent.

Separate to the above, in order to provide our clients with information about our industry, business and clients, we use the services of My Emma email marketing software solely for the processing of our periodic newsletters via email. Under GDPR regulations, My Emma is considered a 'third party data processor' who, for this specific purpose, is only provided with name and email address and do not share these details with any other organisation or individual.

Cookies

Cookies are small files which are sent to your browser and stored on your computer's hard disc. If you have registered with A Different View, then your computer will store an identifying code in the cookie which means you do not need to type in your email address each time you return to the site.

Other than this, we do not store your password or any other information in the cookie, or use it for any other purpose.
Consent

By disclosing your personal information to us using this website or over the telephone, you consent to the collection, storage and processing of your personal information by A Different View in the manner set out in this Privacy Policy.
Opt Out Policy

You can opt out of receiving any communication from us at anytime. This can be done by emailing [email protected] with your details
Change/Modify Details

To change your email address details send an email (quoting your old email address) with your correct details to [email protected]

Your Rights

You are entitled to a copy of the information we hold about you. To do this please write to A Different View, Oldfield House, Norfolk, NR20 4RR . We may make a small charge for providing this to you.

If you have any questions or concerns about the information we hold about you, you can also email us at [email protected]
Other s that might interest you are: