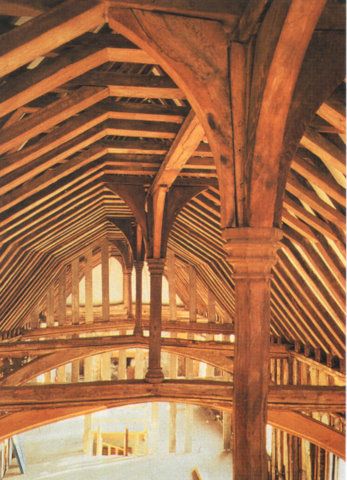 Dragon Hall
Business Planning and Marketing
In a nutshell

The Norfolk & Norwich Heritage Trust came to us as a determined and dedicated volunteer organisation who had spent years saving Dragon Hall, a 15th century trading hall in Norwich, UK. Having faltered during the Heritage Lottery Fund application process they needed support to get it through and turn a building now saved into a sustainable heritage site for the public to enjoy. We worked with them from visioning to business planning to marketing strategy. At the end of our time with them they achieved £1.8m in funding and now Dragon Hall opens its doors throughout the year for everyone to enjoy.

A bit more detail

This 15th century trading hall in the U.K. managed by the Norfolk & Norwich Heritage Trust engaged us to help them write a more robust business plan and marketing strategy in accordance with Heritage Lottery Fund guidelines and in preparation for a Stage II Heritage Lottery Fund application for £1.8m.

We were involved in a variety of ways:

Facilitating visioning sessions with the volunteers to anchor the project
Business planning, including aligning business objectives with financial estimates
Working with designers and visitors to "chase" out the story
Facilitating community and volunteer consultations
Developing a marketing strategy which included market research, segmentation, and competitive analysis
Reviewing the organizational model, determining the best human resource allocation and assisting with job descriptions and training
Aligning and balancing the education and conservation plans with the "visitor experience"

In the end this is what they thought
"They have the ability to analyse how our organisation works and to diagnose what will be needed to change as the organisation develops. 
They demonstrated good coordination of a diverse group giving loads of help and encouragement to the team." 
Ann Rostron, project team leader, 
Norfolk and Norwich Heritage Trust, Dragon Hall.
Other projects that might interest you are:
Share -
LinkedIn

/ Twitter

/ Facebook

/ Print

/ Download