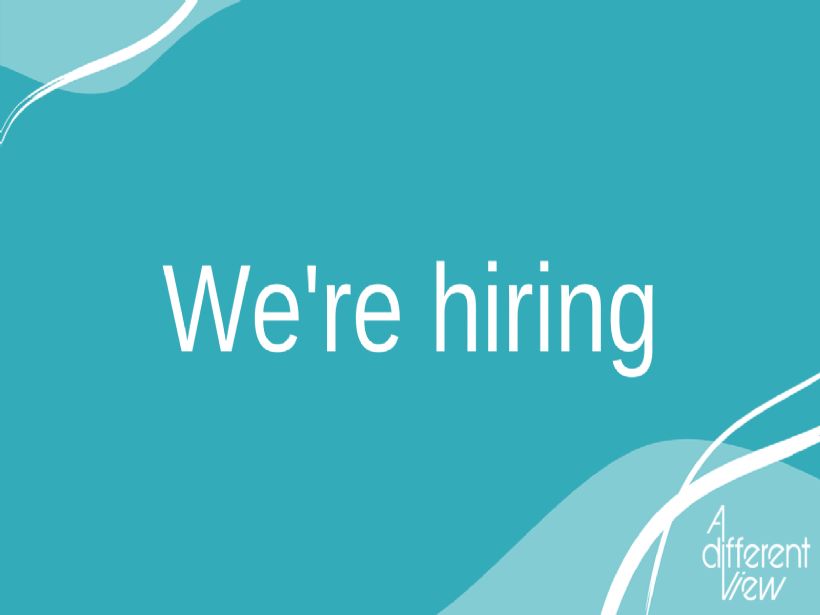 We're looking for associate consultants to make a real difference to our clients
We're hiring
Allow us to introduce ourselves

We're A Different View, an international consulting firm and market research agency specialising in the cultural visitor attraction sectors. We were set up two decades ago by Rosalind Johnson and Sylvia Matiko who hatched a plan across a kitchen table to build a boutique consultancy serving the visitor attraction sector they'd spent their working lives in. Although our team has grown and developed, our vision has remained the same. Every day we work hard and have lots of fun providing innovative thinking that helps clients make the best strategic decisions for their long-term success. So far, it's going brilliantly, but we could use some help.

And that's where you come in
We're looking for fantastic, energised freelance consultants with a variety of skills and expertise. You'll need to have come from a background in one of these sectors, but will have a love of all of them:
Museums
The Arts
Heritage and Historic Houses
The Natural Environment
Zoos and aquariums
Mixed use and themed entertainment
You'll consider yourself a strategic thinker but with operational experience. You'll be well networked and raring to go. You'll want to travel, explore new ideas and collaborate with a wider team and our clients. You'll understand what it is to facilitate thinking and connect the dots to find imaginative solutions in a fast-changing world.

At the moment we're looking for skills in these areas:
Museum and heritage development
Strategists
Business planning and financial modelling
Major capital project development
Concept development and interpretation
Operational planning
Fundraising
Facilitation
You should have 10+ years experience and a qualification that supports your skill. And although you'll be an associate, we'll make you feel like a close member of the team and will invest in your professional development and knowledge.

For the right person there is a long-term position available to join our team from 2022.
Can't wait to apply?
Great. We're happy to hear from people all over the world but have an urgent need for consultants within the UK but who are happy to travel.

In the first instance please send us your CV together with anything else you'd like us to see -such as talks you've given, plans you've written. In your email make it clear what area of consulting you're interested in together with an expected day rate.

Email Holly as soon as you're ready at [email protected]
Once we have your details and CV we'll arrange an informal chat with Rosalind Johnson, co-founder of A Different View.
This is an open call for associates with no current deadline.
Other posts that might interest you are: