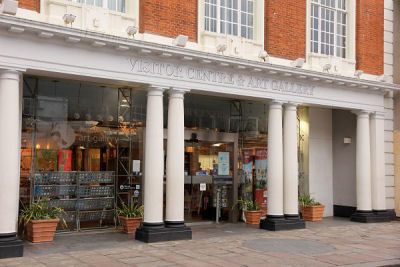 The French Hospital's National Huguenot Centre
Strategy and Audience Development
In a Nutshell

The French Hospital was seeking to open a new building, a National Huguenot Centre, to commemorate and preserve the history and legacy of the Huguenot refugees while educating visitors about issues of immigration. In order to put in a successful bid for Heritage Lottery Funding, the Hospital needed to be able to envision the numbers and composition of the new centre's visitors. A Different View assessed local and tourist populations, competitors in the area, comparators in the whole of the UK and produced a market assessment with visitor projections.
A bit about The French Hospital

The French Hospital in Rochester, Kent, was founded in 1718 as a charity for poor Huguenot refugees who'd suffered persecution in their native France and sought safety in England. Now the terraced row, called The Almshouse, provides accommodation for elderly people of Huguenot descent. In addition to the Almshouse, the French Hospital recently purchased another nearby building with a mind to turning it into a Huguenot Heritage Centre, for which they were seeking HLF funding.
How we got involved

As part of their bid for HLF funding, the French Hospital needed to prepare their application backed up by solid evidence, projecting the success of the Heritage Centre with visitors. A Different View consulted a range of sources and employed a variety of methods, including profiling the catchment area, auditing the existing visitor population of other museums in Rochester like The Guildhall and Rochester Cathedral, and exploring comparable heritage sites, to get a sense of how the new Huguenot Centre should be pitched to visitors. The Huguenot Centre's visitor proposition was at the heart of our approach, so every bit of data we collected was directly relevant to the Centre's goals and vision for the future.
Outcomes

This research provided the French Hospital team with accurate educated projections for potential markets and visitor numbers, and analysis of what factors would influence those figures. From there, we were able to give the French Hospital recommendations for achieving these projections. Armed with a great quality HLF application, the Huguenot Centre project went on to receive first round funding and the team looks forward to making their goals a reality in the near future.
Other projects that might interest you are:
Share -
LinkedIn

/ Twitter

/ Facebook

/ Print

/ Download