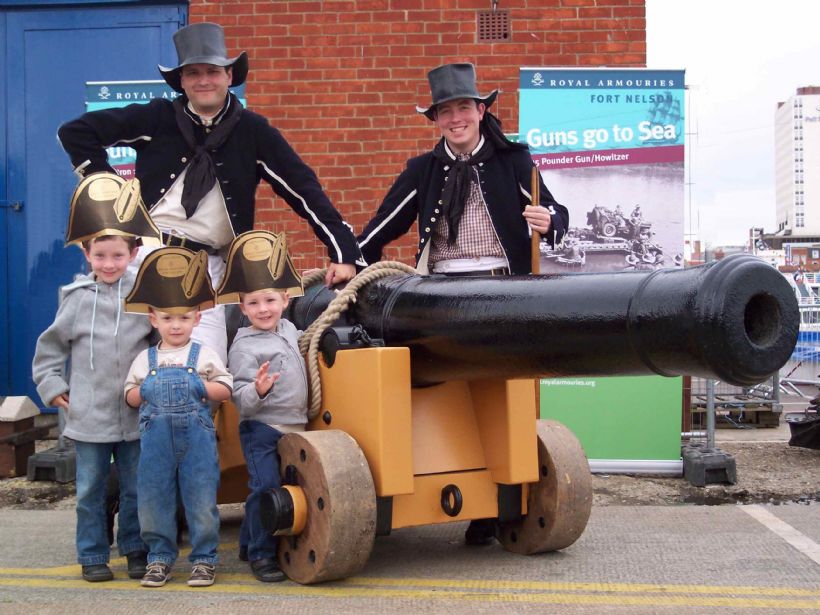 Royal Armouries Fort Nelson
Audience Development and Business Planning
Royal Armouries is a national museum with three sites in the UK. We were asked to help the Fort Nelson site on the south coast create an audience development plan. The goal was to increase both the number and variety of visitors as part of a major capital investment in the site, which the Heritage Lottery Fund was being asked to fund. We also reviewed their business plan in preparation for the HLF application.

The work involved research with visitors and non-visitors, an appraisal of the market, comparator research and investigation of the needs of the schools market. We found that orientation on the site was a really big problem and we were able to help the designers identify and address this issue.

The Royal Armouries team knew that special events were a huge draw for visitors but that they were extremely resource-intensive and created big challenges with exceptionally large visitor numbers when they were happening. We helped develop a strategy to make events more like exhibitions – with a longer lifespan, so the visitors were more spread out and more benefit was derived from the investment in creating them.

Following a round one HLF pass we were reappointed to help the exhibition designer test their concepts with visitors during the design stage.

The completed project opened in September 2011, transforming the difficult orientation for visitors and with hugely improved catering and reception facilities.


Other projects that might interest you are:
Share -
LinkedIn

/ Twitter

/ Facebook

/ Print

/ Download