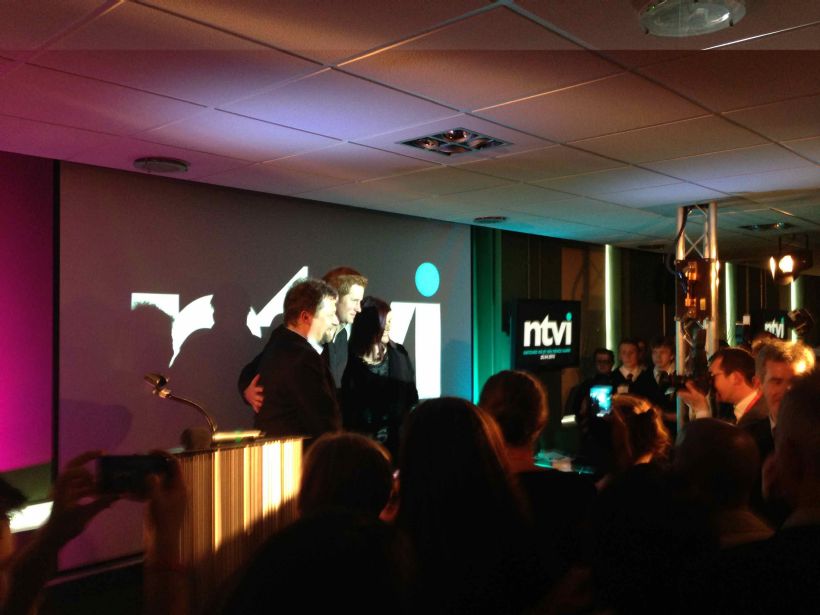 The Notts TV Institute
Marketing Planning
In a nutshell
With six weeks notice of a Royal visit, things have to move fast. There are lots of safety and security hurdles to pass and a strict curfew on when you can go public with any information, but getting it right on the day is a huge opportunity.

Prince Harry was coming to Nottingham for a number of charitable visits, as well as the switch on of the Notts TV Institute and we were given the task of planning the social media and general media strategy to ensure it gained as much positive coverage as possible.

A bit about the Notts TV Institute
The Notts TV Institute is part of the Confetti Media Group, which runs a specialist media college and is the central pillar in the newly formed Creative Quarter in Nottingham.

Where it has made its mark is in the concept of 'non-linear education'. It has given young people who are not always conventionally academic, or previously high achievers in conventional schooling the chance to learn through a more creative approach. Students are given the opportunity to 'do it for real' under the watchful eye of industry experts, take a few managed risks and be given access to some of the best equipped production studios outside of London.

The Notts TV Institute takes this one stage further again and gives the best students the chance to work on the Notts TV Channel which begins broadcasting on Channel 8 in April 2014.

How we got involved
We created a three stage media plan, which covered the planning needed pre-embargo, then for the two week period running up to the visit and then for the day itself.

Pre-embargo
This four week period gave us the opportunity to tie up all of the different channels, so we were completely covered on Twitter, Facebook, Instagram, Tumblr, LinkedIn, Google+ and had a blogger outreach programme in place. Confetti Media Group already ran multiple channels in each, so co-ordination was important and an individual message strategy for each ensured we weren't sending out confusing messages.

Local media channels were briefed, photographers appointed, student social media operatives and newsreaders recruited, scripts written and huge amounts of groundwork undertaken.

Two week run-in
With the embargo lifted, all the channels to begin their work. Decision One was on the hashtag (#). We chose #HarryinNotts rather than trying to 'own' the visit, which ensured every other partner used it throughout the day and there was no doubt what the hashtag was about.
We began the campaign with all channels running simultaneously and tweets and retweets soon gaining attention. This brought the International media into play and each were given their own area to operate and space for satellite trucks allocated.

On the day
Students were given every major role within the visit and the 'professionals' only given roles as overseers. A team of camera operators, sound engineers, lighting specialists, photographers and even tweeters/retweeters were placed throughout the agreed route to make sure the correct angles for pictures were achieved.

Harry himself was asked to take part in three fun events with students. Read the news, mix a music track, play a computer game with him as the star before finally performing the 'big switch on'.

Outcomes
The International TV coverage was outstanding with major coverage in UK, US and Australia across BBC, ITV, NBC, CBS, ABC, USA Today and many other across Europe. Most of this was for his news reading (which he did very well alongside one of the 19 year old students.
Printed media coverage was just as extensive with positive stories about the visit, the Notts TV Institute and the city in every UK national.
The visit was trending on Twitter all day and #HarryinNotts was at number two for almost 24 hours.
During the switch on, he was asked to say 'eh up mi duck' - a famous Nottingham expression, which he did perfectly on cue. This became the most re-played news piece on the visit and you can have a chuckle at that here
Harry reading the news was also released onto YouTube by ITN and this has already reached almost 16,000 views.
Other projects that might interest you are:
Share -
LinkedIn

/ Twitter

/ Facebook

/ Print

/ Download