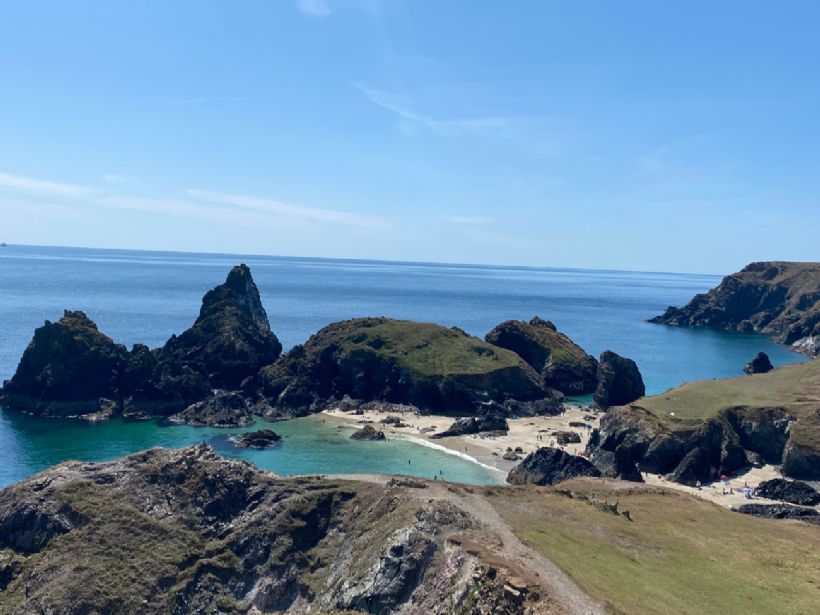 Making the most of the staycation trend
With staycations set to soar again in 2023, we set out to break down exactly why people are preferring UK holidays and what the attractions sector can do to capitalise on this.
Staycations are staying put
The research is in - staycations aren't going anywhere in 2023. The UK public, however, will be. People are swapping Sicily for Scilly, and Patagonia for Pembrokeshire, as they save on soaring international travel costs by exploring closer to home instead.
Several independent sources are reporting that almost 25% of Brits will staycation in 2023 - that's over 16 million individuals.
What's driving the change?
With international travel at its seemingly most accessible since 2019, what's keeping Brits on shore?
Cost
Cost is unsurprisingly at the forefront of holidaymakers' decision making. With 91% of people reporting that their living cost is higher than in previous years, people are looking to reduce the cost of their holiday by eliminating the need to fly, and shortening the length of their holiday.
Weather
2022 was unforgettably the hottest summer on record in the UK, with temperatures soaring to over 40c. Being in the sun is a key reason that Brits love to travel, as we're often deprived of much needed sunbathing at home. But with the sun shining brighter in the UK last year, there is less desire to travel internationally in search of sunshine.
Preference
The perceptions of staycations are likely to have changed during the Covid era, and their profile has risen. With the country almost forced into a staycation surge in 2020 and 2021, in 2022 lots of people either returned to places they enjoyed in previous years, or visited new UK destinations that their friends had recommended to them.
What does that mean for the experience sector
It's a much needed silver lining in the ever present cost of living crisis. Firstly, it means that smaller UK destinations, that are often missed by international tourists, will continue to receive visitors in 2023. Overseas visitors tend to stick to the well trodden UK path - seeing London and Edinburgh, and perhaps Cornwall and Cardiff if they're feeling more adventurous. Domestic travellers are more likely to venture to lesser known destinations though, with holidays to Exmoor, The Northumberland Coast, Suffolk.
Attractions operating in these areas are going to be receiving new visits, and a potential new audience, rather than relying on visits from their existing, local audience.
What can be done to engage these new audiences?
Imaginative experiences and fun days out
There continues to be a thirst to engage with unusual and imaginative experiences. When we're on holiday we seek out hidden treasures and intriguing local stories. It makes us feel connected to the place we're visiting. For families and fun-loving adults make it a really great day out that's entertaining and full of unexpected delights. It sounds obvious but for cultural attractions who normally engage with a more local audience this might be a subtly different way of delivering an experience.
Being smart with your marketing
The goal is to ensure that you're visible to new visitors to the area, rather than only being well-known amongst locals. Being selective and smart with your marketing is key. Here's some lesser explored tactics to employ when engaging with domestic tourists in your area:
Using Facebook Advertising targeting to get in front of tourists specifically
Facebook's paid advertising platform allows for behavioural targeting unlike most other platforms. Now, it's possible to target tourists to your area, by specifying a city, town, or post code and only serving your adverts to 'People travelling in this location'.
Use Google Ads to find tourists with intent
Use Google Ads to get in front of people searching for what you're offering.
If you're in Norfolk, by bidding on terms like 'Best Museums in Norfolk' or 'Things to do in Norfolk' then you're going to be driving people to your website who are actively planning a visit to your area.
If you want tourists only, make sure you exclude searches from within your own location.
Partner with travel brands
Reach out to travel agencies or organisations that organise trips, travel, accommodation, or excursions in your area, and ask for advertising opportunities via them.
Other posts that might interest you are: