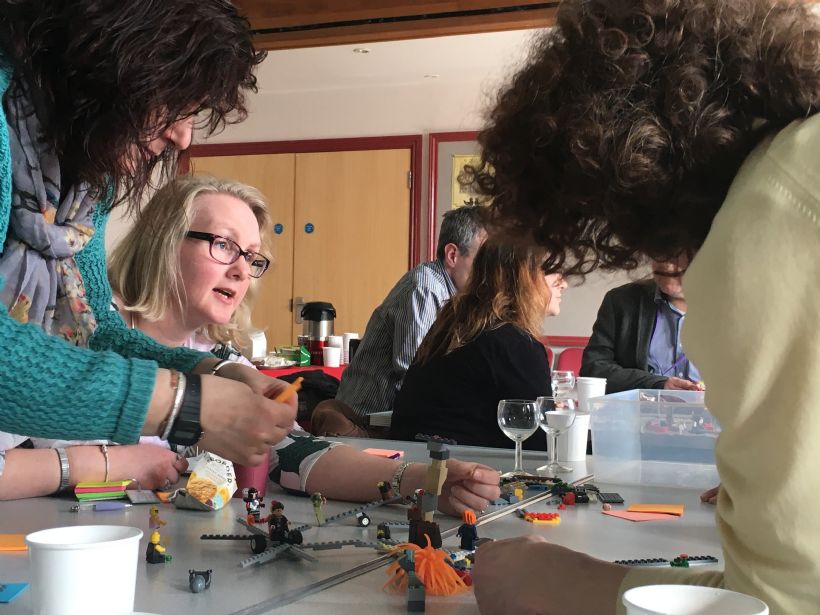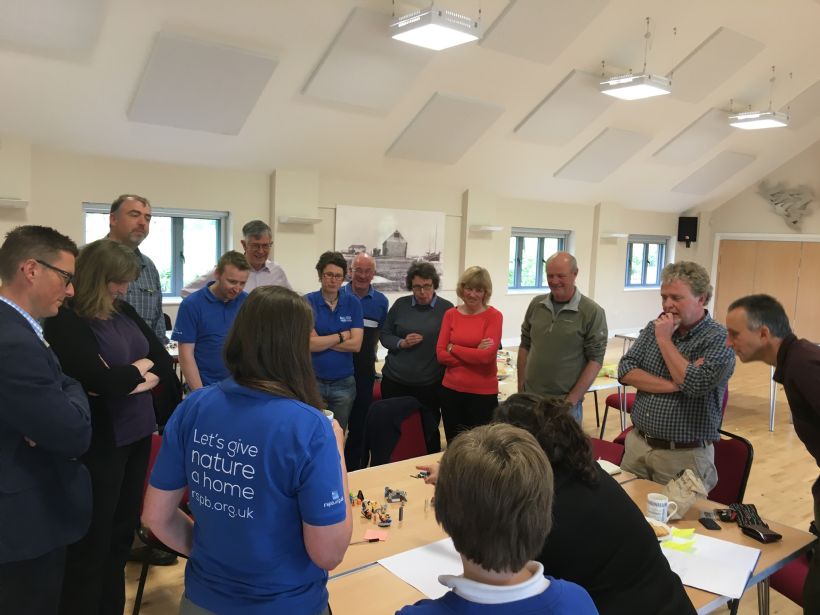 see projects
Planning & Strategy
You have an idea. It might be developing a large capital project or adding a new temporary exhibition. You want to make sure you "cross the t's and dot the i's". After all, your resources are finite and you want the project to succeed.
We offer the full range of services that are needed for successful planning and strategic development including:
Strategic Planning
Brand Strategy
Visioning
Business Planning
Feasibility Studies
Visitor Experience Planning
Concept Development ( including design charrettes)
Governance and Board Development
Operational Planning
Organizational Development
Training change to Workshops, Facilitation and Training
Audience Development Plans
see projects
Research & Evaluation
A better understanding. That is what you want from your research, whether it is researching your market, evaluating exhibitions or trying to identify opportunities to increase your earned income. Over the years we have searched out cutting-edge techniques to analyse visitor experience and ways to use research to reveal real hindsight.
Our methodologies intentionally capture the voice of your visitors and communities and provide actionable interpretation. We also provide stimulating workshops for your team to develop ideas for the future.
Typically our primary research data gathering is conducted through: -
Qualitative Research
Focus groups and community forums
One on one depth interviews
Observation tracking and consultations
Telephone depth interviews
Online qualitative interviews
Mystery Shopping
Quantitative Research
On-site quantitative interviews
Post-visit e-surveys
Social media-based community


We have physically worked in 30 counttries and in 27 different languages. We work in languages appropriate to the cultures we encounter often using multiple languages in one project. Our experience of working with quite different cultures helps us determine how to approach a research project and manage sensitivites.


We work extensively with socio-demographic profiling so that you can better serve your visitors and community.
see projects
Visitor Experience
Visitor experience is a buzz-word these days. Everyone knows its importance. But how do you define, plan and deliver your visitor experience? For sure it's complicated, but our approach uses a wide spectrum of techniques (as shown above under planning and research) with these outcomes:
Visitor Experience Planning
Visitor Experience Evaluation strategy and implementation (see research and evaluation above)
Training
Concept development
Brand integration and delivery
see projects
Workshops & Training
'Committed ambassadors of your organisation delivering a world class visitor experience'. Sound like something you want from staff and volunteers? Our training and workshop programmes are full of inspiration, encouragement, fun and most importantly - lots of take-home value. Our trainers have all worked at museums and attractions worldwide. Plus, A Different View is considered at the forefront of understanding visitor experience. Not surprisingly, our visitor experience workshops are incredibly popular with our clients. If we sound like the people you need then please get in touch and let's talk about what would work for you. After all, every organisation is different.

Workshops
Visitor Experience Training
Team-building & Leadership
Orientation Programs
Consumer Trends
Training Services
Train the Trainer
Training Audits
Training Plans
see projects
Heritage Fund Projects
If you are planning a project with Heritage Lottery Fund (HLF) funding, we can help. We will work with you to develop your whole application, from project visioning and definition to fully submitted bid. We'll also work with your internal or consultant team to produce expert plans and reports in particular areas. We realise that running a major project, as well as meeting the HLF's requirements, is a huge commitment for your organisation and we can support you every step of the way. A Different View is appointed to HLF's Expert Adviser and Mentor register. Please feel free to give us a call or send us an email to talk about your project.
Services we have provided for clients undertaking HLF funded projects include:
Project vision, definition and inception
Briefs for designers and advice on working with design teams
Activity Planning
Consultation, research and evaluation
Audience development
Volunteering
Training plans
Learning plans
Interpretation plans
Business plans
Application writing
Previous clients:
Nottingham Castle, RSPB Minsmere, Royal Armouries, Brooklands Museum, The Lightbox, Herts & Middx Wildlife Trust, In the Line of Fire at Cardiff Castle, Norwich Cathedral, Arundel Museum Society, Dragon Hall, Churches Conservation Trust, Wymondham Abbey.
Other s that might interest you are: