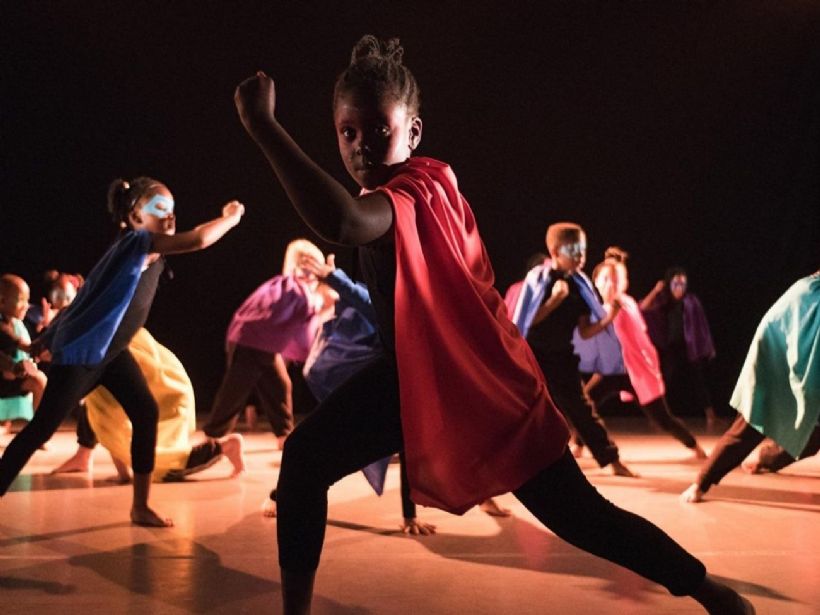 Arts Council England
Training Programme
In a Nutshell

Over two years we supported 34 Arts Council funded arts organisations in raising the bar on how they thought about and achieved audience engagement. We did this by creating and delivering a programme of training and support called Captivate.

As one participant described it, "The most simple but possibly effective [benefit] is that it has helped me to develop the tools that enable me to take a 'different view' to our preconceptions regarding our audience, which in turn helps us to critique our thinking. On top of this, one of the great strengths of the programme has been that it is focussed on what we do. Helping not only to recognize weaknesses, but also where we are doing excellent things, often intuitively. In doing this, it has given a practical route through to the theory, and a clarity on which elements of our work can be built upon to strengthen the whole." Michael Corley, Theatre Is.

A bit about Arts Council England

Arts Council England's mission is "Great art for everyone". Engagement is therefore front and centre of what the Arts Council wants to achieve. By helping its regularly funded arts organisations (now called National Portfolio Organisations) think more about engagement, it helps them to not only increase and diversify audiences, but it also helps with their overall sustainability.

The Challenge
The East region was the only Arts Council area without an Audience Development Agency. The Arts Council team in the East wanted to explore new ways of supporting their regularly funded organisations to develop their audiences, which would be highly effective, but economical to deliver.
How we got involved

A Different View won a commission to research this and recommend a programme. Our research involved in depth two-way conversations with all the arts organisations and other stakeholders such as local government, designed to develop interest in any proposed outcomes and to build up trust between the Arts Council and the organisations for the new programme. This approach was enormously beneficial in achieving buy-in to the recommended programme when it began.

We recommended a multi-faceted programme, 'Captivate' which would be highly responsive to the needs of and differences between the arts organisations. The centrepiece was an in-depth, bespoke training programme which explored how to put audience focus throughout an organisation and was designed for leaders and influencers. This was supported by an events programme with inspiring speakers from outside the arts or outside the UK, who could bring fresh perspectives to ongoing challenges. To foster fresh thinking and provide practical advice and inspiration, there was also a website full of resources, regular e-news and a LinkedIn group.

Throughout the delivery of the programme we continued to talk with and listen to the organisations we were supporting, to adapt and alter the programme to be more relevant to them, and to get their ideas about who they would like to hear speak, or what they would like us to research for the e-news and website resources.

Highlights resulting from this were an in-depth piece of research and analysis on the Millennial generation, the development of an international exchange with the New York Foundation for the Arts and a study trip to a science centre in Paris which gave the participants practical experience of what visiting their organisations might be like for first-time audience members, by taking them out of their own comfort zone into a completely new environment.

Outcomes

A Different View's work was highly valued by the arts organisations we supported and by Arts Council England who commissioned it, to the extent that our contract was twice extended to continue the programme. The in-depth element of the programme was over-subscribed both times we ran it.

Feedback from the arts organisations involved was very positive, both for the knowledge they gained and for the manner in which we had supported, mentored and encouraged them.

Organisations who took part in Captivate gained:

A more insightful understanding of the visitor experience and what it could mean for their arts organisation
Confidence to engage their organisation and engender commitment from the Board and whole staff teams to audience development and engagement
A bespoke plan of action for their organisation, to heighten engagement and the quality of experience their audiences have, through intelligence-led planning
An understanding of how brand is critical to the success of all visitor experiences and is only meaningful if it permeates throughout the organisation, ensuring a consistent and desired message to all audiences.
"This programme has and will continue to make us question how we communicate with our audiences. It will I hope improve all our communications and as a result help us build a better relationship with audiences. It has also changed what I am looking for in a staff team – helping us identify key attitudes we need the team to embody and live. Because of this I am changing job descriptions and attempting to improve our recruitment process. I have really valued hearing other (non-arts) voices, and learning from them. It has changed how I value and work with my trustees." Dawn Giles, Director BCA
If you'd like to get in touch with Rosalind (Co-Founder) about a similar project please contact her at [email protected]
Other projects that might interest you are:
Share -
LinkedIn

/ Twitter

/ Facebook

/ Print

/ Download