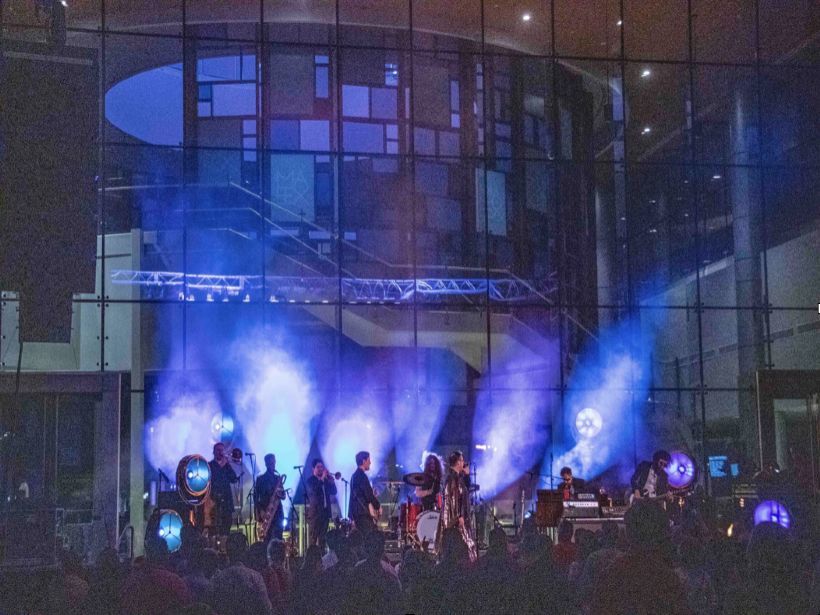 The MAX
Strategic Planning
The Mississippi Arts & Entertainment Experience, known fondly as "The MAX" opened in Meridian, Mississippi April 2018. It's been an anchor to the rejuvenation efforts of the downtown Meridian area and is an important community partner. All of The MAX's focus had been on opening their doors, so after almost 2 years of operations, it was now time for a new future planning effort to make an even bigger impact in the community.

A Different View was retained to facilitate a strategic planning process that actually had to be halted when Covid-19 hit. This marked an important part of the process to see if the strategy could still apply to the MAX. Much to everyone's delight, while the action planning changed significantly, the core strategy did not and The MAX did not waiver on who they were and who they serve.

Mark A.Tullos, Jr the President/CEO has this to say.


"A Different View was central in changing the course of our institution. After opening this new interactive museum and education center, we were faced with a myriad of unanticipated opportunities through programming. We also needed to revisit our mission, which was impacted by our "key learnings" in our first two years of operation. We interacted closely with their team over seven months, even collaborating virtually through the 2020 Pandemic!


Tremendous groundwork was laid by A Different View before our planning process even began. We learned a great deal through their community focus meetings and analysis of our data. Under their leadership, we crafted one of the most succinct and compelling mission and vision statements I've seen in my 35 years in the museum field.


The strategic planning process involved board, staff and major stakeholders and generated a five-year plan that is clear to prospective contributors and actionably for our staff and board. While we serve a broad and diverse audience, including tourists, we discovered that "Our Hero" is a profile we had in our hearts but never clearly identified. By identifying youth ages Pre-k through 18 years we now have a guide star for our journey into the future. Our focus on inspiring the next generation of artists not only energizes our staff and volunteers, but it provides our contributors and stakeholders a solid brand for our institution.


A Different View's work with other museums in Mississippi has enhanced these important regional museums that are vital to the preservation of art and history for generations to come. In an age where planning the effective use of limited resources, it is crucial for museums such as The MAX to have a very concise vision of where we want to be in the future. In this sense, I deem A Different View's work of vital importance, and I am immensely grateful to them for their help and wise council base on rich experiences globally. I am very eager to work with them again".


Other projects that might interest you are:
Share -
LinkedIn

/ Twitter

/ Facebook

/ Print

/ Download