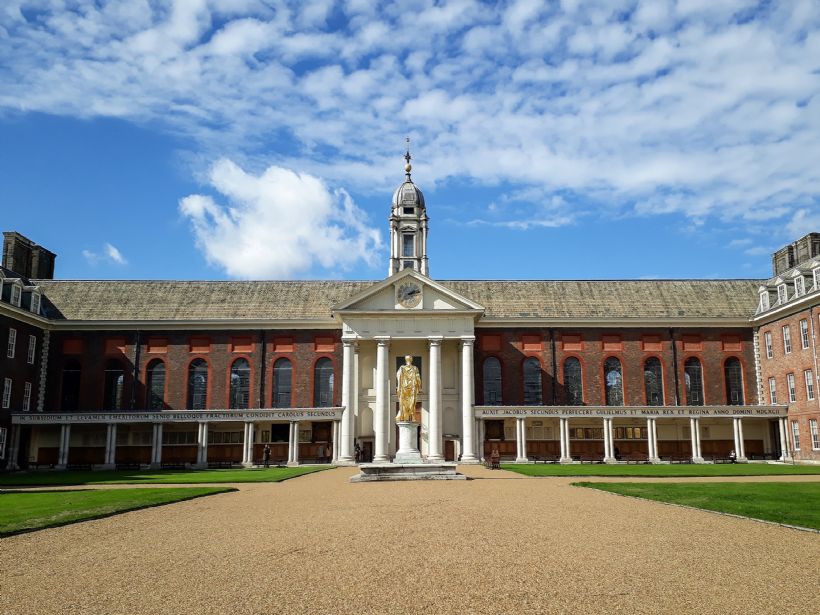 Royal Hospital Chelsea
A Different View appointed to Royal Hospital Chelsea to support the application of a National Lottery Heritage Fund bid
A Different View are proud to have been appointed to Royal Hospital Chelsea to support the application of a Round 2 National Lottery Heritage Fund bid worth £3.1 million. We will work collaboratively with senior leadership to produce a 3 year business plan for a proposed new on-site heritage Visitor Centre.
The Chelsea Pensioners
The Royal Hospital Chelsea, home to the world famous Chelsea Pensioners is a retirement and nursing home for over 300 veterans of the British Army. They're known for their excellent accommodation, comradeship, and providing the highest standards of care to the former soldiers that stay there.
The Royal Hospital, left to the charity by Charles II and Sir Christopher Wren, is considered a beautiful architectural legacy and has become iconic since the hospital's initial opening in 1692.
Business planning for National Lottery Heritage Fund bid
We're thrilled to have the opportunity to help the charity with an exciting new addition to their organisation, the opening of a Visitor Centre in the Sir John Soane Stable Block that will bring the incredible heritage and history of the hospital to the general public like never before.
The plan will assess the medium term implications, both financially and organisationally, of undertaking such a project, as well as containing recommendations to maximise income generation and longevity of the visitor centre.
Having enjoyed working on similar projects with Nottingham Castle and Wymondham Abbey, we're looking forward to getting started and helping to bring the heritage of The Chelsea Pensioners to the public.
Other posts that might interest you are:
Share -
LinkedIn

/ Twitter

/ Facebook

/ Print

/ Download