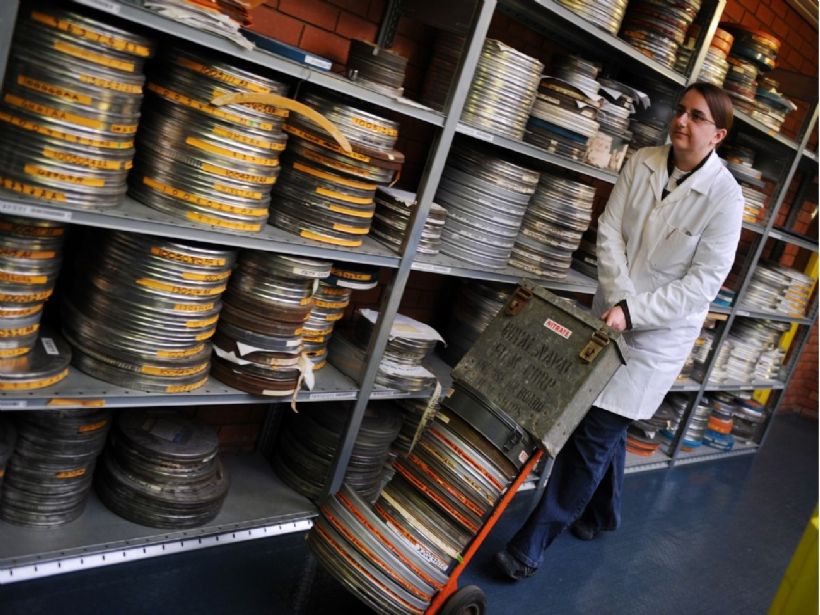 BFI
Developing the world's most innovative moving image archive
In a nutshell
The BFI National Archive has one of the largest and most significant film and television archive collections in the world. Our brief was complex but at the centre of this project was a wish to make the collection, together with newly emerging screen culture, fundamentally accessible both physically and virtually to everyone. The brief called for innovation from the outset and to consider the task as a moment in the BFI's history to be more innovative and forward thinking in its approach to the archive.
Partnering with David Morley Architects and a multidisciplinary team of specialists, we delivered a creative response to the brief together with evidence building through extensive market research, estate and digital estate assessment and horizon scanning.
Ultimately, the outcome was a well-informed and imaginative concept that reflected need and public value.
A bit about The BFI
Founded in 1933, The BFI is a cultural charity governed by Royal Charter, a National Lottery distributor, and the UK's lead organisation for film and the moving image. Amongst its many aims the BFI actively seeks out the next generation of UK storytellers and works with Government and industry to ensure the continued growth of the UK's screen industries.
The BFI is a community of over 700 people who are passionate and knowledgeable about film, television and the moving image. And they are committed to ensuring a positive and accessible screen culture for everyone.
The BFI operates five sites: BFI Southbank, BFI IMAX, BFI J Paul Getty Jnr Conservation Centre, BFI Master Film Store, BFI Stephen Street in London.
Recently they published their 10 year strategy to 2033. You can view it here.
Our Work
Our work has provided the Board and Executive with the necessary evidence and creative ideas to develop a business case for the Archive of the Future project.
We formed a multidisciplinary team for the project that included teaming up with David Morley Architects (DMA) who we have worked with several times over the last decade and who are considered leaders in sustainability in architectural design. In all, our extensive team included specialists in the digital and physical estates, in storytelling, in communities and insight and in academia and collections.
This unusual and inspiring project required evidence building in equal measure to generating creative ideas.
Evidence building amounted to nationally representative research to understand how the National Archive is used, how it is perceived and what opportunities there are for future engagement. Evidence was also provided in terms of the physical estate - assessing assets and opportunities for development for the archive.
Our creative process was extensive and complex too. We have a thinking process that reacts to incoming insight in real time, to horizon scanning and to conversations with influencers, disrupters, communities and client.
Outcomes
A strategic project with innovative discoveries based on evidence and creative ideas:
Options to be taken forward to business case
Options and evidence of need adhering to Green Book and Public Value Framework
An understanding of what physical and digital engagement means to moving image and screen culture in the future
Insight into the future needs of communities around Screen Culture in its widest sense
Ultimately, a well-informed and imaginative concept that reflected need and public value.
Other projects that might interest you are: