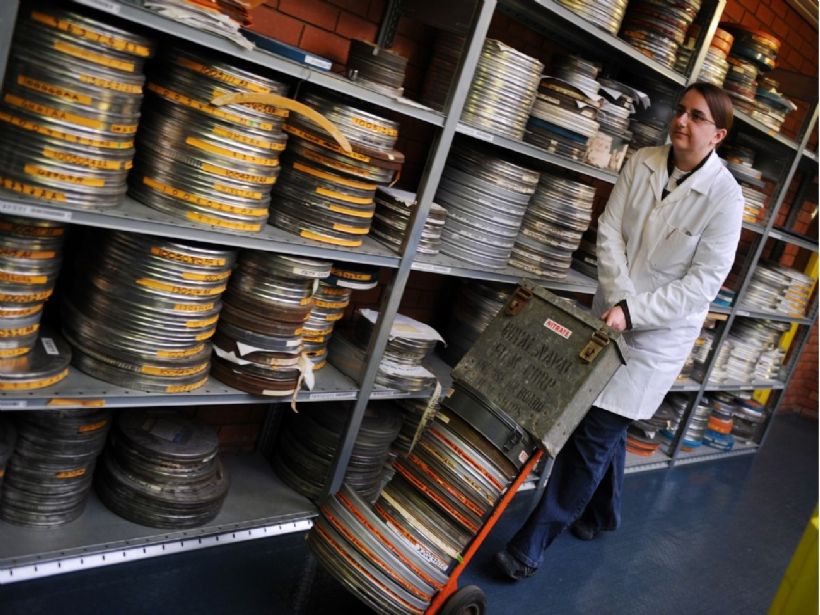 A Different View appointed to BFI
Developing the world's most innovative moving image archive
We're proud to have been appointed by BFI and the BFI National Archive. Our work will support the development of an ambitious vision by BFI to become the world's most innovative moving image archive by 2033.
The BFI National Archive has one of the largest and most significant film and television archive collections in the world. At the centre of the project is a wish to make the collection, together with newly emerging screen culture, more accessible both physically and virtually, to audiences both today and in the future, enabling BFI to remain at the forefront of innovation.
A Different View, has formed a multidisciplinary team for the project that includes us teaming up again with David Morley Architects (DMA). Together we will provide creative thinking to reveal concepts that can be developed within a structured, evidence based process.
A strategic project of this stature requires several phases of quantitative evidence building work, alongside workshop based collaboration with all levels of the BFI leadership team – leading to a well-informed concept that reflects need and public value.
Having delivered recent seminal research for the Clinton Presidential Library and Qiddiya in Saudi Arabia, our full-service, in-house research team is well positioned to work on a project of such cultural significance.
"As lovers of film and screen culture, it's nothing short of joy for us to be working with BFI. But more than this we feel at our best when faced with such a complex strategic challenge that requires both a creative mindset and analytical process. It's an exciting and busy time ahead." Rosalind Johnson, Co-Founder of A Different View
If you'd like to get in touch with Rosalind (Co-Founder), or Geoff (Head of Market Research) about a similar project please contact them at [email protected] or [email protected] respectively.
Other posts that might interest you are: