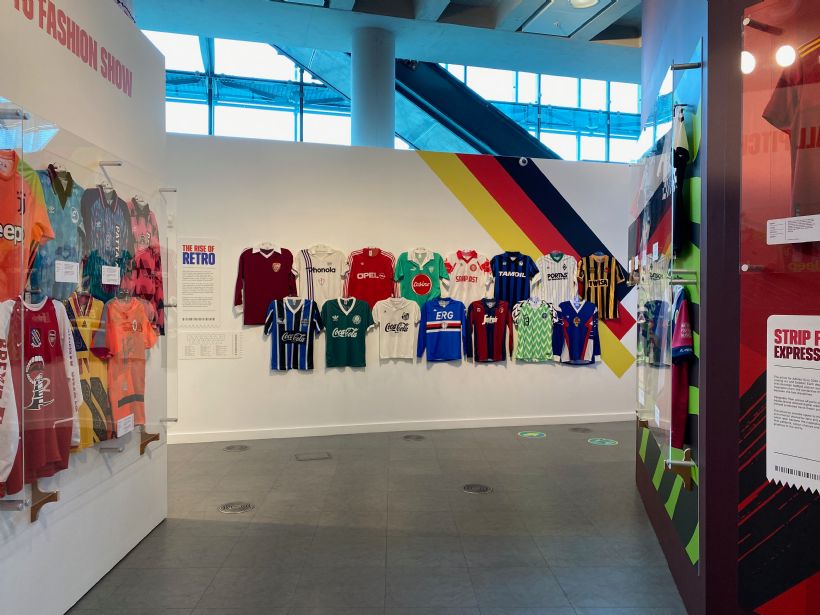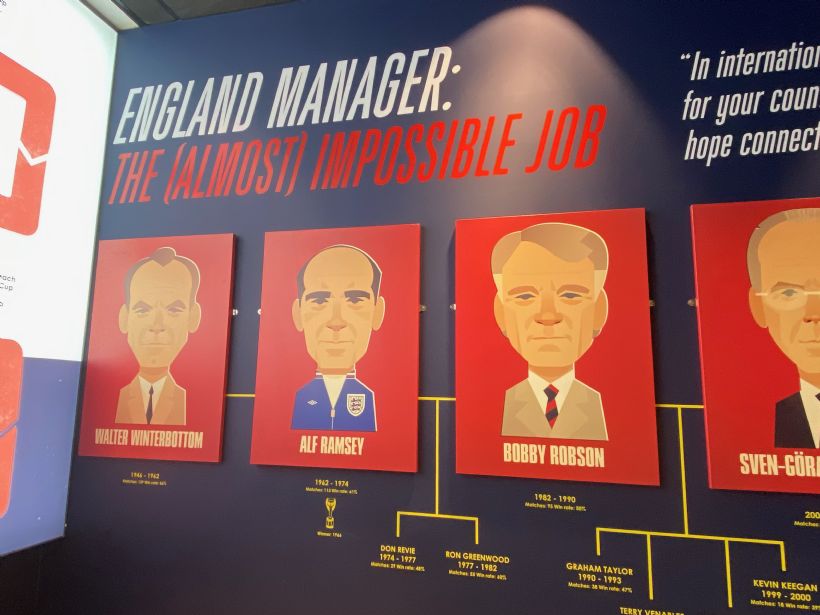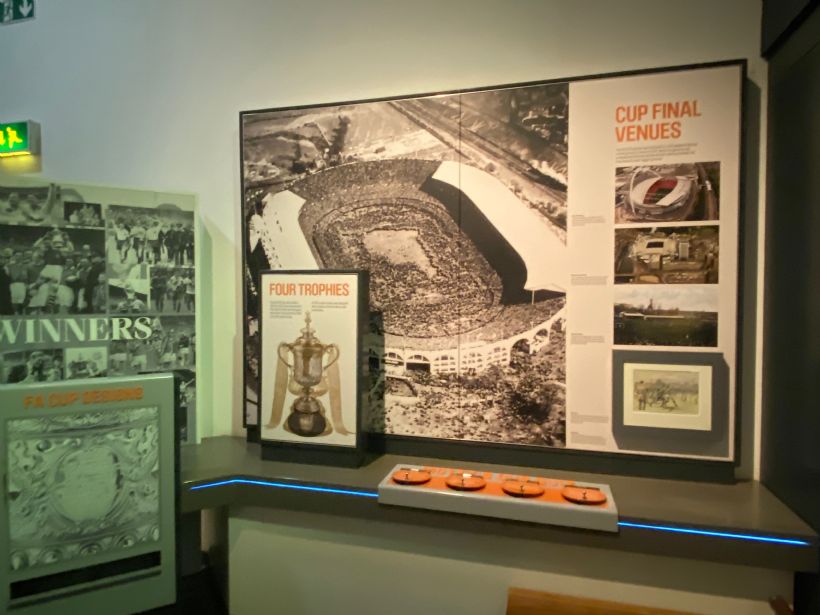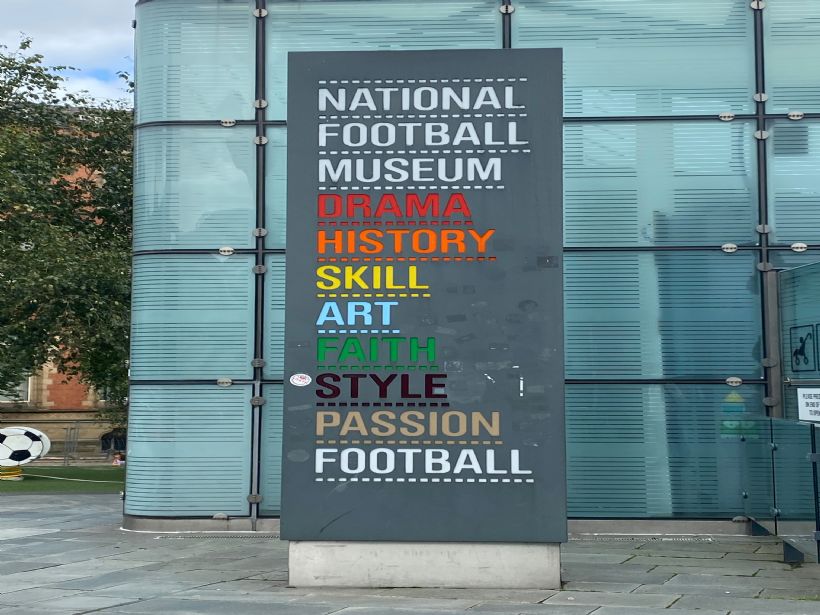 The National Football Museum
Market research, visioning, marketing planning
In a nutshell
A Different View has been working with the National Football Museum over the course of 8 months to undertake strategic work involving:
- Extensive audience research and segmentation
- Visitor experience and interpretation audit and future planning
- Marketing audit and future marketing planning
This multi-layered project has helped the museum identify untapped audience segments and ways to engage them in the future, changes to the visitor experience and interpretative planning capable of transforming the experience and actionable ways of engaging and speaking with potential visitors.
Project overview
The National Football Museum, based in central Manchester, is a leading independent museum with a strong social purpose to share stories about football, but with a commitment to diversity and a wish to balance representation across its galleries, stories, and objects.
Each year 500,000 worldwide visitors enjoy over 2,500 items from the history of English football, enjoying a collection of boots, balls, programmes, paintings, postcards and ceramics. On top of this, the National Football Museum has played host to a range of popular and thought-provoking exhibitions, celebrating football's impact on wider society.
A Different View were appointed by the National Football Museum to undertake strategic work involving visioning, audience research, visitor experience and interpretive planning, and a full marketing audit and future planning, helping to ensure the museum is engaging and relevant to their audience. Over the course of 8 months, we worked together closely to develop a sustainable forward thinking plan that increased their ability to sell tickets, but not at the expense of their social purpose.
Collaboration is at the heart of all of our projects - calling on the thoughts and feelings of each and every team member to reach shared goals and overcome challenges together. Fortunately, lockdown wasn't able to put a stop to this approach. Virtual workshops, conversations, and mentoring sessions allowed us to feel closer than ever to our clients when delving into workstreams and ideas.
Market Research
In the first instance, a market research study was undertaken to better understand the museum's current visitors, as well as those that haven't already interacted with the museum. To provide a full-picture of the public's perception of the attraction, all types of audiences and communities were included - from super fans to peripheral engagers.
We then went on to develop a segmentation tool that informed the exhibition team how best to engage a variety of audience groups.
Visitor Experience and Interpretation
Our research findings were able to identify key audience segments that had the potential for richer engagement with adjustments to the experience and interpretation. We were then able to work with the content and exhibitions team to collaboratively arrive at an actionable plan to develop their emerging master plan for content.
Strategically, A Different View analysed the museum's offer in its entirety, exploring the visitor experience from stories told within the galleries, to their cafe and retail offer.
Marketing
Taking all the insight from the market research work, we designed a carefully tailored marketing audit and plan that identified the key values and content that would resonate with potential visitors and encourage meaningful interaction with the museum.
The audit was able to identify some key tactics that could be improved to increase site visits, interaction, and ultimately footfall. Working collaboratively, with their core in-house team, we employed a series of digital marketing tactics in persuit of helping the National Football Museum better connect with their community.

As a result of our work, the senior leadership team is more confident in their ability to get the museum in front of their key target groups and maximise their return on marketing investment.
It has been fantastic to work so closely and in a multi-layered fashion with a museum of such significance like the National Football Museum. As huge lovers of sports internally, it feels fantastic to help a sporting museum connect, and re-connect, with the nation's footballing community.
A note from Laura, Head of Content at The National Football Museum
"The National Football Museum commissioned A Different View in Summer 2020 to develop and deliver wide-ranging and robust audience research to enable us to better understand the needs of visitors and non-visitors and help us develop a galleries masterplan; audit the content of the Museum; support the development of a new marketing strategy; generate new, tailored visitor personas for the Museum; and support us to refresh the Museum's vision. The team's passion for their work shone through; I challenge anyone working with A Different View not to feel enthused, excited and inspired throughout the process!
The audience research and analysis produced by A Different View was world-class, generating insights that have helped us better understand who we are serving and how best to meet their needs.
By working with us collaboratively, with unending curiosity, A Different View quickly got 'under the skin' of NFM, which resulted in deeply insightful, helpful and practical advice that we are using to develop our practice. Creative workshops and exercises with staff ensured our ideas and experiences were listened to, rather than ideas or actions being imposed on us, something I greatly appreciated. Challenge was offered constructively in a way that moved our thinking forward and we were given valuable time and space to reflect on our practice. I enjoyed working with a team of consultants with years of experience and expertise working with museums and attractions worldwide; it was fantastic to be able to tap into this unparalleled body of knowledge to seek inspiration and ideas for our future work.
One of the things I most appreciated in working with A Different View was the brilliant one-to-one and group mentoring that they provided for us throughout the project. A Different View's empathetic, person-centered approach means they really 'get' what clients need from them in order for staff and the organisation to thrive. They were an invaluable support to me throughout 2020 and 2021, helping me think through the numerous challenges that were brought by the pandemic, and always doing so in a kind, generous and supportive way. I never felt like 'just another client', rather, a valued member of the A Different View network; that's the kind of service money can't buy"
Other projects that might interest you are: