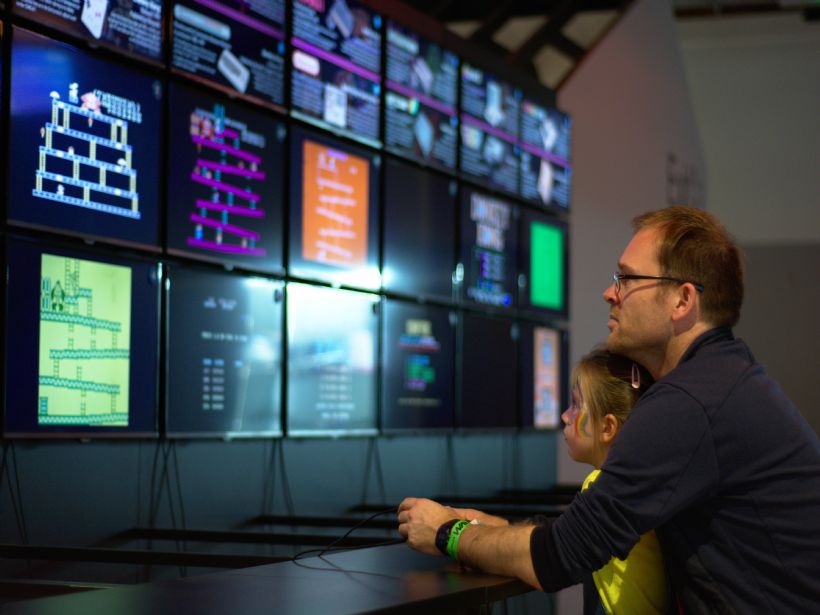 The National Videogame Museum
Business Model Review and Market Research
In a nutshell
A Different View were first approached by the National Videogame Museum to conduct a review of the business model and visitor experience with a goal of identifying any current weaknesses, and to make suggestions on how to create a more sustainable model.
At a later date and after a successful first project, we were pleased to be invited by the leadership team to conduct in-depth primary research, adding depth to their understanding of their current and potential visitors.
Background
The National Videogame Museum, born from the National Videogame Arcade in 2018, is an award-winning museum and cultural experience encouraging people to play, learn, and collaborate through engaging with digital games.
The Sheffield based museum use their exhibitions, interactive displays, and workshops to aid their mission of transforming lives through videogames.
Sadly, shortly after their first year of operation the museum was forced to close its doors in the midst of the coronavirus pandemic. Whilst it was a difficult time for the organisation, they received an incredible amount of public fundraising support which showed how valuable and well regarded they had become to their communities and in a relatively short period of time.
Listen to Hannah Bryan, Director of Visitor Experience at the museum, speak to us about what the museum was able to learn from covid during our inaugural Emerging Strong episode here.
Business Model
In the midst of the pandemic we were asked to support the exec team in re-working budgets, assessing what a visitor experience could look like given COVID restrictions, and ultimately supporting them in generating achievable ideas to generate income and manage costs.
As a result of our work a new approach was taken to opening hours, ticketing structure and how the visitor experience was delivered. By doing so the museum was able to maximise capacity while giving the visitor the experience they wanted.
Market Research
A Different View conducted research on behalf of the National Videogame Museum to better understand the expectations and behaviours of both non-visitors and visitors towards the museum and their service offering.
The research explored findings of almost 1,000 respondents of varying degrees of interest in the museum and video games in general. The goal? To establish patterns of behaviour and beliefs that could better position the museum in connecting meaningfully with their different audience types.
Discovering relationships between different audience groups and how audiences engage with different touch points enabled the museum to make informed decisions about how to improve engagement. The research project also helped to shape future marketing communications in a much more compelling way in terms of messaging and targeting.
Client quote
"Their commercial experience, candour, network and problem-solving skills are a powerful addition to our charity's strategic decision making"
Rick Gibson, CEO, The BGI*
*The BGI are the charity that own and manage the National Videogame Museum
Other projects that might interest you are: