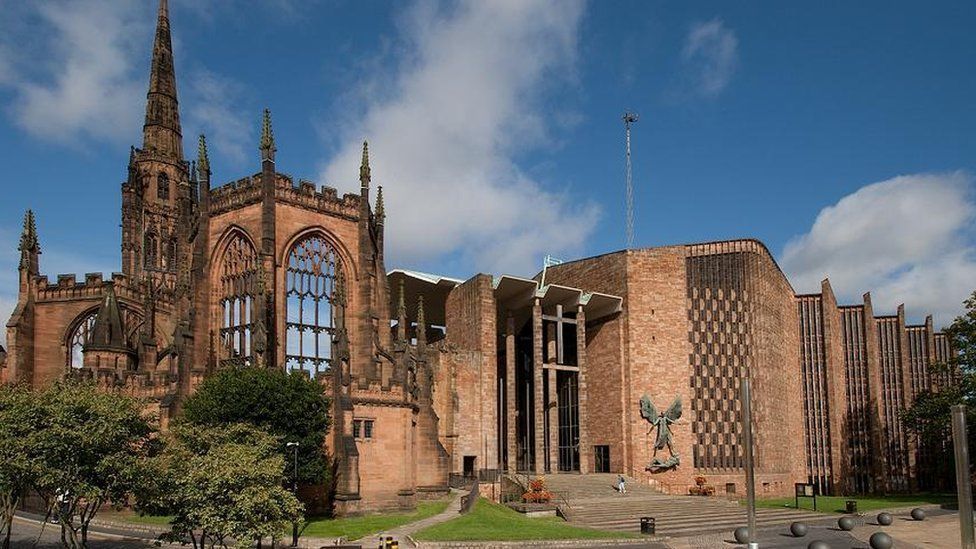 Coventry Cathedral
Masterplanning
Coventry Cathedral is one of the world's oldest religious based centres for reconciliation and welcomes upward of 350,000 annual tourist visitors. The site is considered one of Coventry's most important cultural assets and has taken a central role in the city's 'City of Culture' celebrations last year.

In their bid to promote reconciliation, hope and healing, as well as being more open and welcoming to all, the cathedral appointed A Different View to develop the first stage of a masterplan that detailed a long-term development plan and how to secure a financially stable future.

Having previously worked successfully with Leicester Cathedral and Norwich Cathedral, we were confident of producing a plan that could help develop sustainable income streams whilst keeping to the overall mission of the organisation.
Masterplanning
The scope of our work explored:

1. Physical facilities and use of space
2. Interpretation and the visitor's engagement with the buildings
3. How any changes can improve the cathedral's financial sustainability
4. Organisational capacity and readiness of the cathedral to meet the challenges and opportunities identified

To better understand the cathedral and its intricacies, we began by holding a number of workshops with the cathedral's senior leadership team, their senior staff, and their architect. These workshops helped us understand their vision more deeply and engendered a more collaborative approach with our client.

We then went on to consult more widely with the cultural and heritage sector in the region, undertaking secondary research around audiences and communities and consulting extensively with the Cathedral architect to explore options on physical spaces. We then presented our findings to the client in a workshop format and were able to identify pillars of the strategy most able to help the cathedral thrive, including the visitor welcome, the events strategy and audience development.

As an outcome of our work we provided a detailed summary of recommendations together with a clear understanding of strategic priorities and a road map. We then went on to produce high level financial implications and finally provided a statement of need for the next stage of this project.
Other projects that might interest you are: