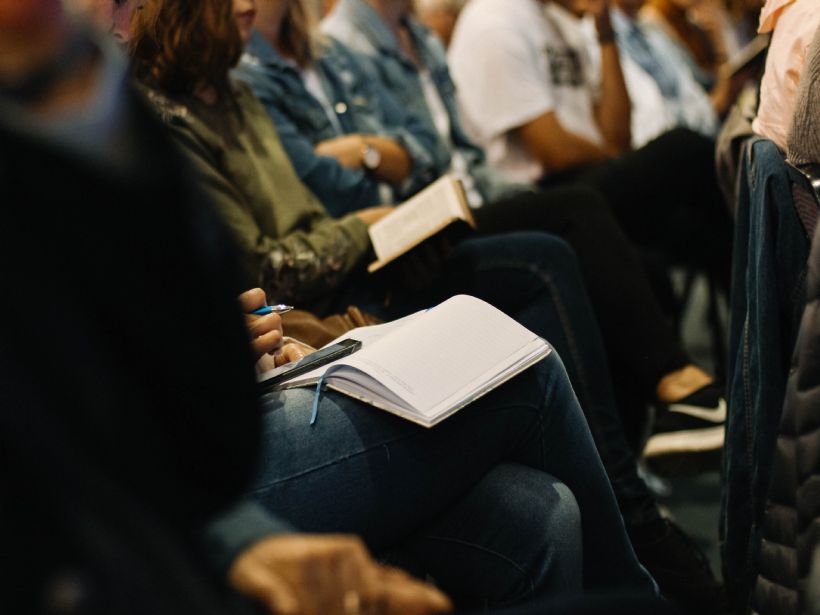 Norfolk and Norwich Festival Bridge
Listening Lab Workshop
The Norfolk and Norwich Festival Bridge exists to connect young people with the arts, culture, and heritage, to bridge the gap that often inhibits this connection. Funded by Arts Council England, the Bridge is making a huge difference in the way young people experience and participate in their cultural surroundings in the region.
Listening Lab Workshop


Tasked with bringing connection and collaboration to the sometimes disparate worlds of arts, heritage, and education, A Different View planned an event to create a space where members of these communities could feel free to share their stories, concerns, and ideas for the future. We hosted something we called a Listening Lab Workshop, an open sharing event, where invitees from organisations across Norfolk could meet and start these conversations.

We knew we needed a different type of event to make this work. A traditional conference or networking social wouldn't work. This needed to be more community focused, small and intimate yet outcome driven.
To begin with we met with members of this Listening Lab on a one on one basis. By doing so we could build trust, build an understanding of their world and their ambitions. This considerable work ahead of the event allowed us to structure the day to really benefit everyone and ensure new partnerships and relationships could easily be made.

In Aylsham Heritage Centre, in the grounds of Aylsham's Parish church, we brought together the group of invitees, from headteachers to the natural environment to heritage providers to arts innovators. We heard how education charity Camouflaged Learning is creating an alternative to traditional learning. We heard from Reverend Beane of Aylsham Church how he has given the church a new life with arts and heritage, making it an inviting, community space. We heard from Sarah Witcomb of the Norfolk and Norwich Festival how a tower of cardboard boxes shows what can happen when people start feeling able to join in. And we heard all about the scope of the new curriculum from headteacher at Reepham Primary School, Miriam Jones. Then we talked, chatted over tea and played around with ideas.

The Listening Lab brought participants into contact with different points of view, case studies, concerns, and, most importantly, ideas for how to capitalize on the intersections between their organisations.

Outcomes

The first ever Norfolk and Norwich Festival Bridge Listening Lab was a great success. When the day was done, the participants came away with a sense of excitement for how their organisation could be part of a collaborative network. "What can we do next?" became a popular question, and sums up the final note of the event. Over the following days and weeks partnerships were formed and new cross-sector projects emerged in the community.


Photo by Sincerely Media on Unsplash
Other projects that might interest you are: