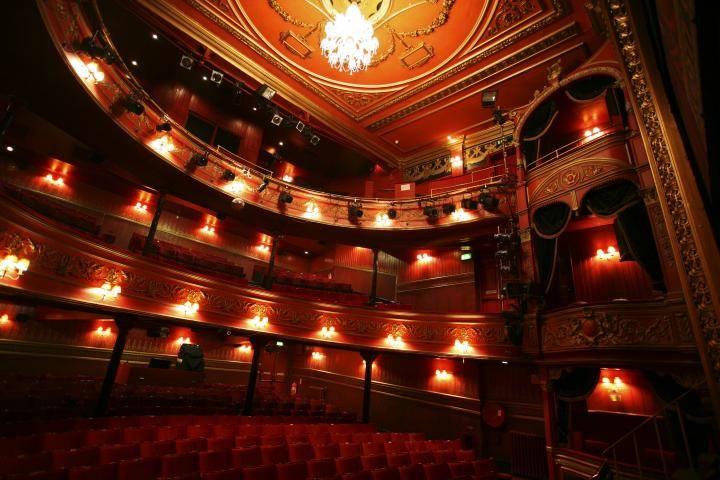 Theatre Royal Stratford East
Strategic Planning
In a Nutshell

The Theatre Royal Stratford East (TRSE) has been a venue for both traditional and innovative theatre in the community of Stratford since 1884 but in recent years has been interested in increasingly experimental ways of interacting with its audience. In the aftermath of its Open Stage project, the TRSE team came to ADV needing an ideological boost, a fresh perspective that would allow them to create a model, inclusive of every cog in the TRSE machine. We met with TRSE and thrashed out what they had learned from the Open Stage project and what they needed to do to next. The result was a fluid, dynamic and transparent model, inspiring the team to uphold a common ethos in every interaction they have, both within the organisation and with their communities.

A bit about Theatre Royal Stratford East

TRSE is a key player in the arts community of Stratford. It champions new work and innovation and in 2012 took a big risk and invited the community to curate their programme for the next six months in the lead up to the London Olympics. They called this the Open Stage Project. It put into the public forum questions of theatre's purpose in society, who it's for and its role in shaping and connecting the wider community.

How We Got Involved

TRSE wanted to give the Open Stage Project a strong legacy, and build on their identity as a major creator of innovative theatre. Here's where A Different View came in. We started by creating a timeline with the team. A timeline is a wonderful way to visualise what can seem a long and incoherent journey. With the TRSE's unique narrative in front of them, they were now in a position to really evaluate and plan for the future. From there, we set to work exploring and developing the TRSE business model, building on the TRSE ethos of co-creation and innovative theatre:

using meetings with the management team to get the creative juices of the organisation flowing
using practical workshops to energise all areas and levels of the organisation, emphasising attention to detail to both internal structure and customer centricity
getting to know their audience and their potential co-creators
developing a model, a plan of action for brand, vision, communication and just about every facet of TRSE's persona
Outcomes

By better understanding the idiosyncrasies of their brand and their position in the community through inceptive meetings with us, TRSE were able to really wring every drop of value from the Open Stage project and carry the lessons learned forward. A Different View helped TRSE to develop a model, which every single person involved, from the Artistic Director to volunteers, could run with. It provided them with a tangible, practical set of aims and ways to increase cohesion within the organisation and engagement without.




Other projects that might interest you are:
Share -
LinkedIn

/ Twitter

/ Facebook

/ Print

/ Download