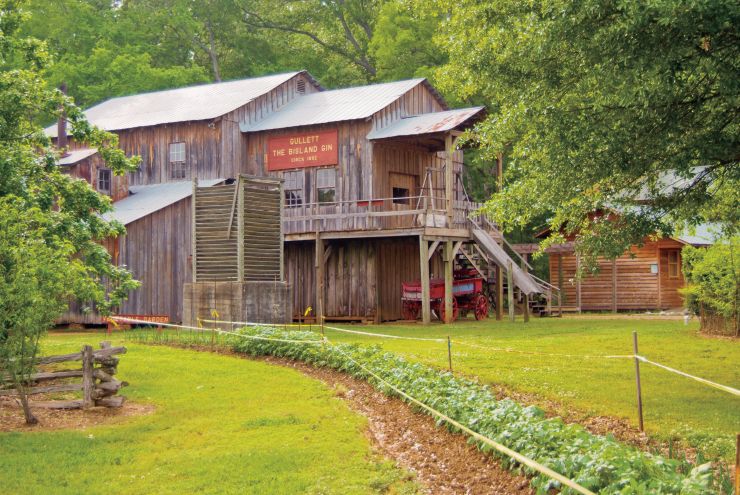 Mississippi Agriculture and Forestry Museum
Master Plannng and Operational Planning
In a nutshell

The Mississippi Agriculture & Forestry Museum in Jackson, MS, is owned and operated by the Mississippi Department of Agriculture. Commissioner Cindy Hyde-Smith became a passionate advocate of the museum after being elected to office in January 2012. She had the vision to enhance the museum's visitor experience to showcase how important agriculture is to Mississippi. The Museum wanted to create a 5 year master plan including an interpretive framework, budgets, and programming to help bring the story to life.

A bit about "Mississippi Ag"

Agriculture and forestry are historically Mississippi's two most siginificant industries and The Mississippi Agriculture and Forestry Museum was designed to tell their story. It houses and preserves many artifacts, which symbolise the arduous journey of Mississippi's farmers, loggers and other workers of the land. It is a very human story, celebrating Southern strength and resourcefulness.

How we got involved

At first glance, the Client wanted help with just the Visitor Center, but that soon expanded to the entire site. The first step was to help the Client group clarify vision, mission and values. We did that through facilitated sessions. From there, we reviewed the market and undertook a study that analysed the visitor experience. This included using Experience DNATM to analyse the visitor experience of 8 different age groups to identify gaps in experience. This study informed the design process, which led to a 5 year master plan for the site and an interpretive framework.
We considered how the master plan would become operational by:

- analysing current markets and making recommendations not only from a market strategy point of view, but also from a branding perspective.
- identifying operational staff required to develop and implement the master plan and suggesting a new organizational structure.
- creating suggested programming options, including use of volunteers
- reviewing and identifying any governance issues
Outcome: The client had a comprehensive plan to implement over the next 5 years.
Other projects that might interest you are:
Share -
LinkedIn

/ Twitter

/ Facebook

/ Print

/ Download