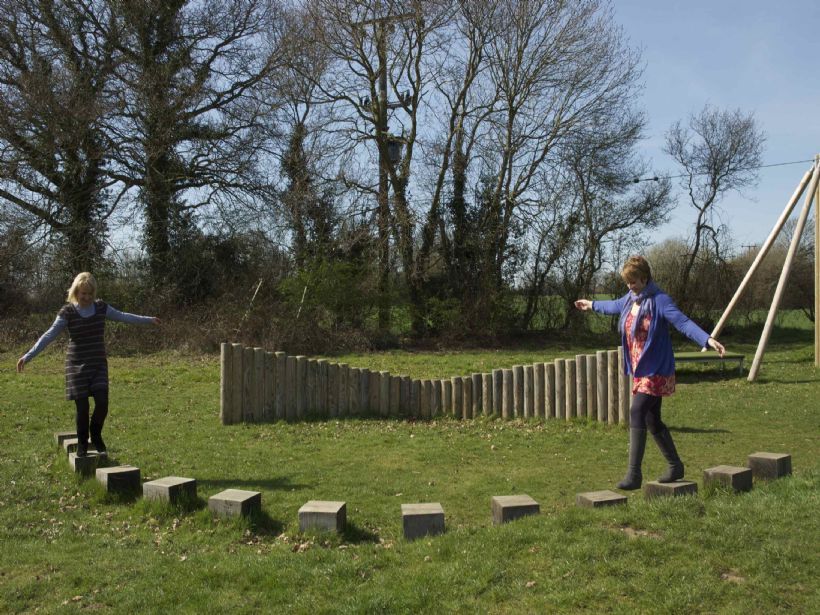 Organisational empathy as the antidote to stress: an interview with Sylvia Matiko
Sylvia Matiko, co-founder of A Different View, has over time developed a rich understanding of the true meaning and influence that empathy has within organisations, employees, and ultimately, people. In this interview Sylvia dissects empathy from every angle - its source, intricacies, and powerful nature. She explores the changing nature of empathy, the requirement for authenticity, and delves into differences one can make by accessing empathy within themselves and their organisations. Within these topics, Sylvia alludes to a number of actions listeners can take to successfully implement empathy within their daily lives to better understand and connect with those around them.

For those that prefer to consume content in non-audio format, snippets of the interview can be found in written format below.
What is empathy as you understand it and how can we differentiate between different types of empathy?
The simple fact is that empathy is feeling with people. It's putting yourself in the shoes of the other person. Dr. Brené Brown nails empathy as 'feeling with people' and that's the most succinct way to communicate it. After that it becomes more complicated as we explore the multiple types of empathy - cognitive empathy, emotional empathy and what I call compassionate empathy.
How can we differentiate between different types of empathy?
When we create advertisements, marketing or brands you're aiming to put yourself into the shoes of others. That's cognitive empathy - you're trying to understand what they're feeling. Emotional empathy is the next level - you're able to share feelings with somebody. For example, I lost my father and am now able to understand exactly what somebody is feeling when the same thing happens to somebody else. This now moves to compassionate empathy because I can understand what to-do and not to-do having experienced this myself. The different levels represent the nature and the depth of the connection.
To what extent is empathy something you're born with versus something you can learn?
Cambridge University conducted a study that found that whilst empathy can be found within DNA and a person's genetics, this only comprises 10% of empathic make-up, the other 90% can be learned. I taught myself empathy after being told I wasn't empathic enough. I went on my own journey, and whilst I'm not there yet I'm better at catching myself when I'm not giving a very empathic response.
How can organisations become more empathetic?
It has to come from leadership - they have to model empathy. When an organisation tries to build empathy it's woven in every facet. This all starts with your vision and mission - looking at who you serve, what these people are thinking and feeling, which underpins a massive part of the strategic planning process. Look at your organisational values, that's where rubber meets the road. Lots of organisations have values of integrity and preservation, but how do you define that and how can you redefine it in an empathic light. I made up the term 'behaviourising the values'. If you've got a value of being adventurous, how do you define that? Then, how do your staff look at this? Then, how does this value come across in how you answer the phone, your employee pay, your emails, your collection policy etc. You have to get tactical, that's how organisational empathy is created through values. If you've forgotten your values, get them out, look at them and get a working team together to explore what they mean.
How can people become more empathetic themselves?
From a personal perspective it's Stephen Covey's 'listen to understand' - you have to be present in listening in order to internalise, rather than thinking about what you're going to say next. Catch yourself doing this. The next thing is to reflect, take time for personal reflection. If you're a leader of an organisation, pull up your mission and values. Look at who you're serving, think of the story you want them to go through. Really think about your audience, put yourself in their shoes and analyse whether you're touching them and taking them on a journey.
I would just encourage people to look inside themselves, look at how they're leading. Listen to understand - instead of ranting and railing, look instead at how we can make it together, and do better together. That's how we're going to come out of the pandemic really positively, by looking after family, friends, neighbours. Let's band together and be more kind together - that will drive the empathy for everybody.
If you would like to get in touch about any of the subjects covered in this interview, you can get in touch with Sylvia at [email protected].
Other posts that might interest you are: