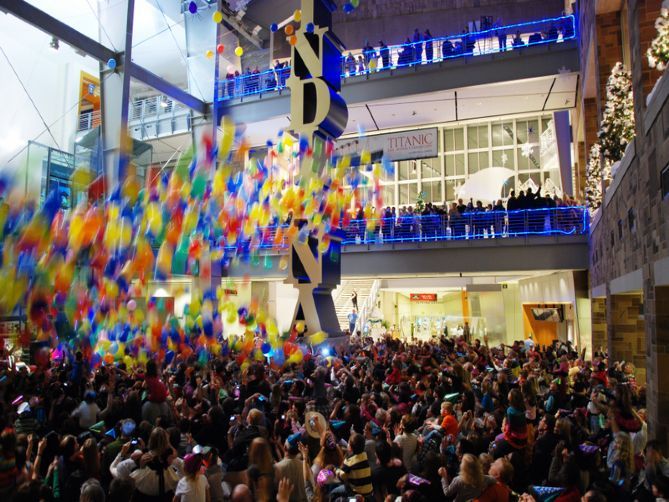 Indiana State Museum
Strategic planning and branding
In a nutshell
Indiana State Museum is a world-class institution exploring history, art, science and culture. In addition the museum manages twelve historic sites around the state. A Different View helped create a united strategic plan and brand for the museum and its twelve sites, in preparation for their 2016 bi-centennial. Creating consensus and building teamwork was a key goal of the work. As the VP for marketing put it, "Without A Different View's great skills in facilitating such a group and keeping us focused, we would not have the comprehensive strategic plan that we have today."

Introduction to ISM
Located in the heart of Indianapolis, the Indiana State Museum is filled with three floors of core galleries telling the story of Indiana. As well as fascinating changing exhibits, the museum explores art, science and culture. Whether you are a visitor to the state or a life-long Hoosier (ok, we didn't know either! A Hoosier is a resident of Indiana), this world-class institution allows the exploration of Indiana's past, present and future through artistic, cultural and scientific exhibits. Starting with the birth of earth and tracing Hoosier history into the 21st century, the museum offers an eclectic and ever-changing program. In addition, the 12 Historic Sites scattered around the state provide an enhanced experience to learn more about Indiana history and provide additional special programs, tours and educational experiences.

What we did
A Different View was asked to facilitate a strategic planning process for not only the museum but also the historic sites. In addition, we were asked to help develop their brand identity, involving both key stakeholders and senior management. The goal was to assist the client in creating a new strategic plan and brand identity in preparation for their 2016 bi-centennial. The strategic planning and branding process was also used to build consensus and teamwork.

The Work
Our work consisted of:

Facilitated sessions covering all aspects of strategic planning
Helping the museum define the brand essence, creating the brand statement and creating a framework for delivering on the "brand touchpoints"
An all-employee staff meeting encouraging feedback on the "first draft", along with periodic participation throughout the planning process
Setting up a "brand ambassador program" to help deliver ISM's defined brand
The result was not only a strategy for moving the museum forward but also a framework to implement a new brand.
Other projects that might interest you are:
Share -
LinkedIn

/ Twitter

/ Facebook

/ Print

/ Download