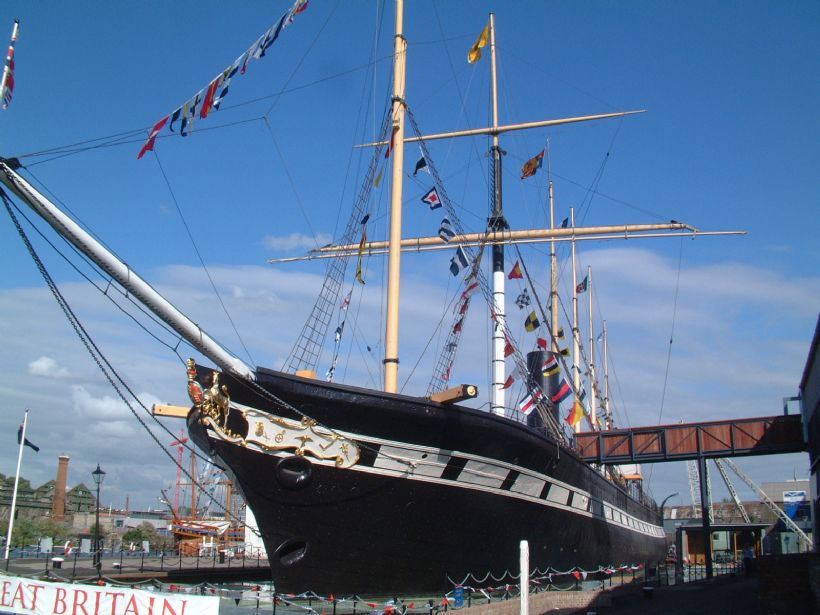 SS Great Britain
Visit Experience Planning
In a nutshell
When she was launched in 1843, Brunel's
SS Great Britain
was the most powerful ship ever designed and used innovative technology that had never been put to sea. Now the vessel is an illuminating attraction that gives visitors the experience of sailing through the centuries. The SS GB team came to us with the strategic goal of enhancing their visitor experience so that they could attract more visitors in the near future. A Different View used Experience DNA™ to give them a clear picture of how visitors of different age groups were interacting with the ship's activities and where the experience was falling short. With this data, we could then make recommendations for how to adapt the current experience to give visitors a more memorable and repeatable experience.
A bit about SS Great Britain

SS Great Britain is an important piece of our national maritime history. The ship, designed by Isambard Kingdom Brunel, first launched in 1843 with an innovative design that was to change the face of sailing. Its life was an adventure that spanned over half a century, transforming from ocean liner to emigrant carrier to cargo ship and sailing around the globe.
The SS Great Britain is now an award winning museum and visitor attraction, based in Bristol. It offers visitors the chance to experience life on the ship with a variety of educational and interactive activities.
How we got involved

SS Great Britain had a new strategic plan to increase visitor numbers over the next two years. To achieve their ambitious goals, they needed to know how their visitor experience could be enhanced in a variety of dimensions in their current site.
We used the Experience DNA™ research model, which maps key emotional and sensory elements to the visitors' behaviour throughout their journey through the ship. A Different View explored each component of the SS Great Britain visitor experience for eight different age groups, d uncovering the gaps in experience.
In order to enhance engagement and dwell time, our research focused on improving the experience at each component of the museum. The focus being on increasing the experience around the following senses - action and activity, motion, emotion and learning.
Outcomes

With so much variety and quality on board, the SS Great Britain was already providing a stimulating experience, but with the help of our work, we were able to show how the dwell time and the final high of the SS GB experience could be enhanced, by slowing and engaging their visitors at specific points, so that they would be more likely to repeat the experience, increase spend and tell their friends about the great day they had, all of which was set to fulfill the team's goal of increasing visitor numbers and revenue in the future.
Other projects that might interest you are:
Share -
LinkedIn

/ Twitter

/ Facebook

/ Print

/ Download