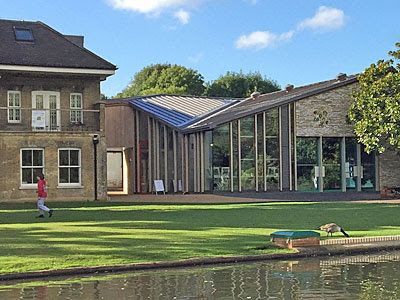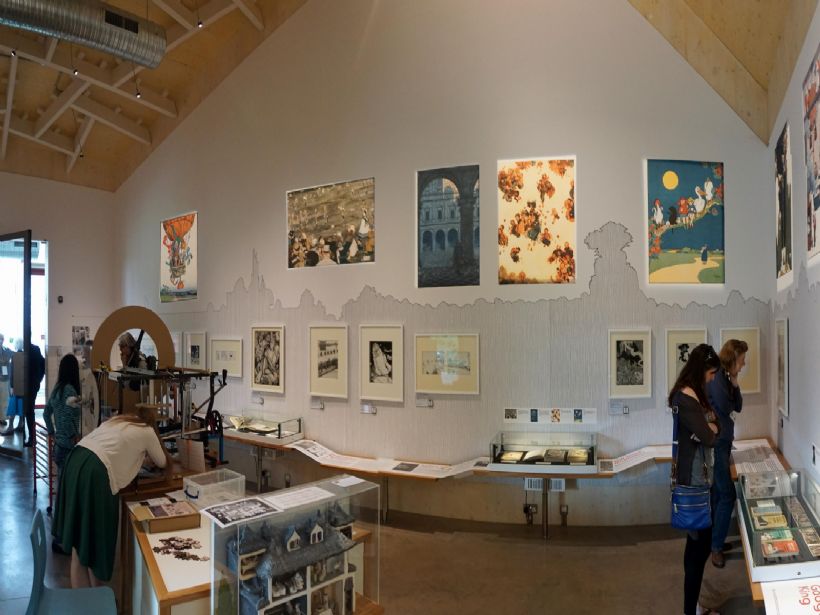 The Heath Robinson Museum
Project planning, Market research, Audience Development
In a Nutshell

The volunteer group creating a new museum about the famous contraption artist, William Heath Robinson, had won a round 1 pass from the National Lottery Heritage Fund (NLHF). They now needed to plan for the future – how to ensure they would get enough visitors and how to run the museum, meet their future visitors' needs, provide inspirational experiences for schools, colleges and university students and recruit and train the volunteers who would make it all happen. They also needed someone to help steer them through the next stage of developing designs for the building and exhibitions, to ensure they encompassed everything that would be needed.

We were appointed to produce an Activity Plan that encompassed all these areas and to be the project coordinator to develop and write the round 2 application to NLHF. Over the course of a year, the Heath Robinson Museum benefited from all sorts of our specialist expertise, as they needed them, to ensure all their planning was practical and robust, and that their future activities and events would sparkle with all the creativity and ingenuity of Heath Robinson's own drawings.

A bit about the Heath Robinson Museum

The Heath Robinson Museum is being created by the West House and Heath Robinson Museum Trust alongside their existing community building in Pinner, West London. It will display the UK's largest collection of drawings by this much-loved artist and illustrator, encompassing his famous 'contraptions' as well as his beautiful book illustrations. It will be housed in a purpose-built, new museum, which will also be a centre for the wider study of illustration. The collection belongs to the William Heath Robinson Trust and the project is a partnership between the two charities, both of which are entirely volunteer-run.

How we got involved

As a new museum, it will be vital that sufficient visitors are attracted to ensure its sustainability. Our market research company, Vivid View, used a nationally representative sample of non-visitors to establish the degree of interest in visiting the proposed museum, the strength of Heath Robinson's name as a brand and to test pricing points for different types of exhibitions.

The survey was then used to analyse the profile of the museum's geographic market and predict its size. From this research we identified two core audiences (families and savvy museum visitors) who were vital to long-term sustainability and we devised a cost-effective marketing strategy which encompassed both traditional and online methods, to give a highly targeted way of ensuring the new museum will be strongly promoted.

We devised a weekly programme of challenges set in the museum, but publicised through social media, with opportunities for visitors to share their own crazy contraptions with other Heath Robinson fans online and in the museum, helping to publicise the museum as well as inspiring the inventiveness at the centre of Heath Robinson's popularity.

Alongside this work we also planned for other audiences that are important to the museum and NLHF – black and minority ethnic groups (who are over half of the local population) and formal learners from primary to tertiary levels. Our consultations showed that Heath Robinson's work was inspiring across a range of subjects from history and art to design technology (DT) and engineering. We worked with teachers to develop a schools programme that encompassed all these areas, including a 'Dragon's Den' type DT competition for primary schools, engineering taster days at secondary level and a high level partnership with the University of Westminster to support one of their degree courses, including research facilities, volunteer placements and joint events.

We also helped write the financial forecasts for the new museum and to develop its pricing strategy and temporary exhibition programme.

We also supported the volunteer team through all the complexities of developing a major project, helping them know what needed their attention and when, and how to resolve challenges that inevitably emerge through the process.

Outcomes

The museum has really imaginative and exciting plans for its future activities, learning programmes and exhibitions, but these have been carefully planned to ensure that they can be brought on stream in a manageable way for a small organisation opening its first ever museum.

The marketing and promotion strategy is based on robust research and detailed planning. Ways to address any skills gaps in online marketing methods have also been covered. It ties into activities which can happen in the museum or at home and be shared through social media.

An evidence-based pricing strategy has been agreed which is financially sustainable and inclusive of all.

Cross-curriculum learning programmes have been developed for toddlers to adults, and strong partnerships developed with primary and secondary schools and the university.

Volunteers' needs have been assessed and planned for.

A convincing and compelling Activity Plan and round 2 application to NLHF were written and a final grant of £1.3m was awarded in December 2013.

Other projects that might interest you are:
Share -
LinkedIn

/ Twitter

/ Facebook

/ Print

/ Download