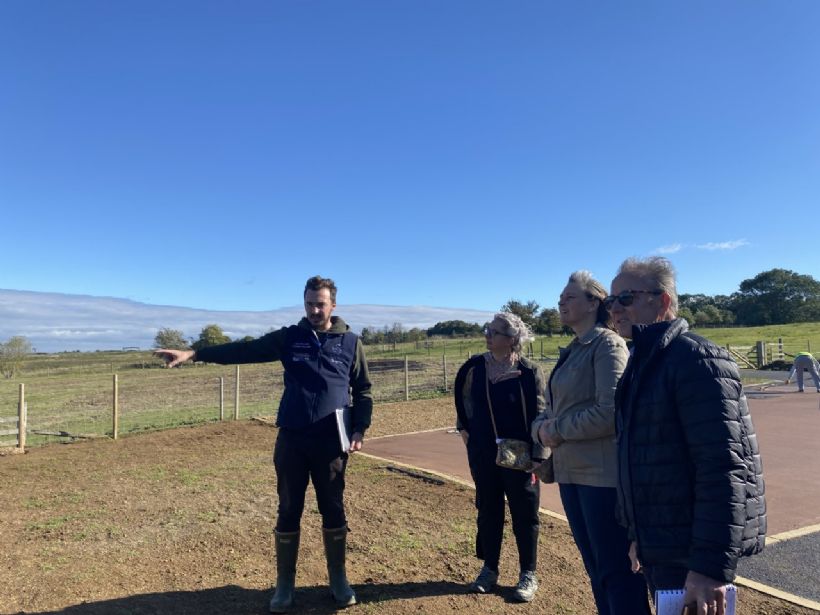 Happy retirement Mike
It is with mixed feelings that we announce the retirement of our much valued Michael Nutt, or 'Mike' to many.
It is difficult to sum up Michael's enormous contribution over 13 years of service to A Different View. Having joined the team in 2009 following a long and successful career in the cultural sector, Mike has had great influence across a wide variety of projects, some of which are highlighted below.
After Michael announced he was retiring, we caught up with him to get an insight into the projects, clients, and work he had enjoyed most over the years. Here's a peek into some of the projects he spoke fondly of:
Nottingham Castle - Michael put his varied experience to work in what he described as "the most significant lottery fund project in the UK at that time". A high-pressure, high-expectation project that had a lot riding on it. Mike was a pivotal member of the extensive team that secured £27 million in funding for what is now considered one of the most captivating visitor experiences in the Midlands.
Woburn Abbey - Michael particularly enjoyed his time developing strategic opportunities at Woburn for what he calls "an extraordinary treasure chest of art". Designing a first-class experience that juggles visitor expectations with the privacy of a private estate isn't easy, but Mike's sensitive and pragmatic approach to development helped to provide the right balance.
Royal Hospital Chelsea - Michael enjoyed his swan song working on what he called "a great slice of Great British history". The Royal Hospital Chelsea has a remarkable pedigree of caring for elderly people over thousands of years, and I know Mike found it a thrill to help them to share their story via a bid for National Lottery Heritage Funding.
"Mike has made an enormous contribution to who we are today and will be sorely missed by everyone. We wish him every bit of joy and happiness in retirement - I'm certain it will be full of adventures!" Rosalind Johnson, Co-Founder of A Different View
"After a long career in the cultural sector, working in orchestral management, national museums and in tourism, my 13 years with A Different View have been a real highlight. I have had the opportunity to work on some amazing projects, conquer a host of interesting challenges and hopefully make a real difference for a wide range of wonderful clients. Most of all I have been able to enjoy the stimulating company and inspiration of all my fantastic colleagues and partners at A Different View, and that's what I will miss most of all." Michael Nutt
The whole A Different View team wishes Mike a wonderful retirement.
Other posts that might interest you are: