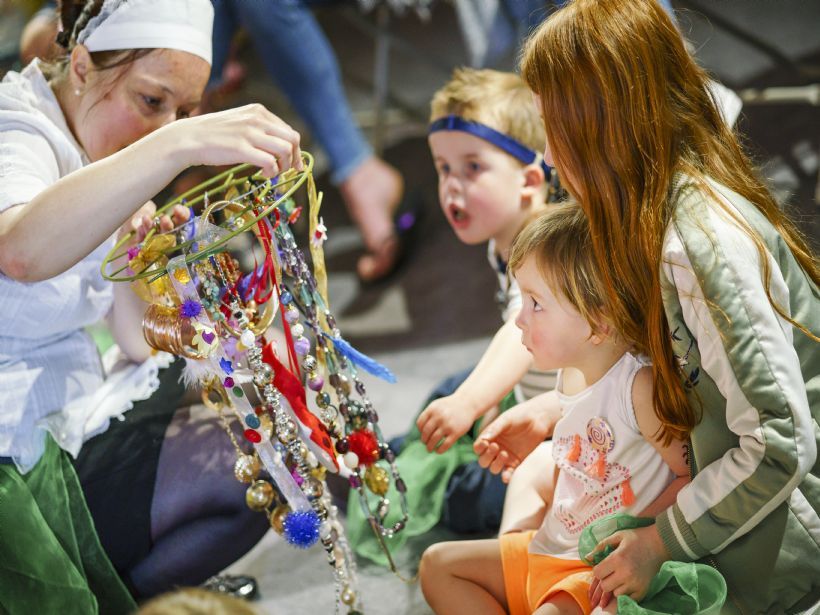 Seven Stories
Strategy and Business Planning Review
In a nutshell
A Different View were appointed to Seven Stories to collaborate on a strategy and business planning project that aimed to secure the long-term financial future of the national centre for children's books. Working collaboratively, we developed an arsenal of plans and activities capable of strengthening the resilience of the organisation.
Overview
Seven Stories is the national centre for children's books, dedicated to celebrating, sharing, and protecting the nation's rich literary heritage for children. Located in Newcastle Upon Tyne, the organisation is home to cherished work of over 250 authors and illustrators. Beyond their impressive collection, Seven Stories is a wonderful cultural attraction for young children bringing stories to life through exceptional storytelling, play and participation.

Despite seeing exponential growth in recent years, Seven Stories has the desire to continue to strengthen its national position. With this ambition in mind, The A Different View team were appointed by Seven Stories to explore its future, and identify a short to medium term business model to get there.
How we got involved
We started our work with an assessment of the current business and operating model. Expanding on this, we worked with the CEO and COO, and then later with the Chair, trustees and senior management team to look at strategic options for development.
From the outset the project was highly collaborative to ensure that ideas were embedded throughout the organisation and featured a wide range of perspectives from different stakeholders. The result? We were able to develop an arsenal of short, mid and long-term plans and activities that aimed to reinforce a more commercial mindset, contributing to financial reserves and strengthening the resilience of the organisation.
It was great to help an organisation that has a positive and lasting change on the nation's younger population and we look forward to visiting the North East very soon.
If you have a planning or strategy project in mind, we'd love to hear about it and offer a helping hand over at
[email protected]
.
Other projects that might interest you are:
Share -
LinkedIn

/ Twitter

/ Facebook

/ Print

/ Download