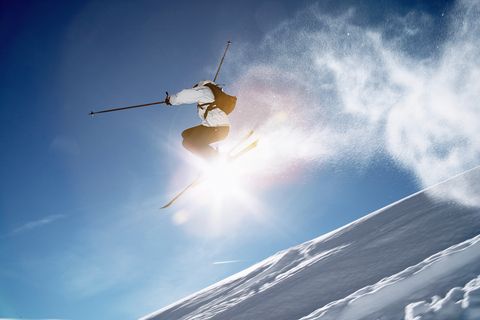 Forget the App!
Design the experience
It's always good to take a look outside our industry for the "what's next" in visitor experience. We found Vail Resorts Epic Mix Experience while attending the IAAPA tradeshow (International Association of Amusement Parks and Attractions). Vail took a typical mountain skiing experience and made something more out of it. The CEO, a true visionary, decided he wanted to differentiate the skiing experience for their annual pass holders. Not only that, he wanted to find a way for skiers to tell their friends all about their wonderful experiences at Vail Resorts as they happen.
The Epic Mix experience was born. "Capture, Connect, Share" is the tagline for Epic Mix, an online community free to annual pass holders which allows them to capture everything from how many vertical feet they have skied, connect with other skiers at their favorite apres ski restaurant, and share photos of their day. Using RFID technology, a skier doesn't even have to take their mobile out of their pocket because Epic Mix tracks everything for them. It has taken the skiing experience and made it even more awesome. Imagine skiing that first powder run, taking a selfie, uploading it to facebook and tweeting about it.
And there's more! We know how "gaming" in the attractions industry is a hot topic, so Epic Mix has also integrated a gaming component. You can collect digital pins, tokens and rewards as well as compete with other skiers. As a skier, I would say that most of us have a competitive spirit so this part is really appealing to me. How fast can I do "the gates?" Was I the fastest today? If not, guess I'll have to come back tomorrow and try to improve. You get the drift!
Vail Resorts could have done the safe thing and created an App to improve the experience – but instead they used the technology to take the experience to a whole other level. Many museums and attractions are adding an app to the experience mix but how many are making the leap and investment that Vail Resorts have? It was a risk for them but it paid off and the rewards have been huge.
Sylvia Matiko, US Director of A Different View
Other posts that might interest you are: