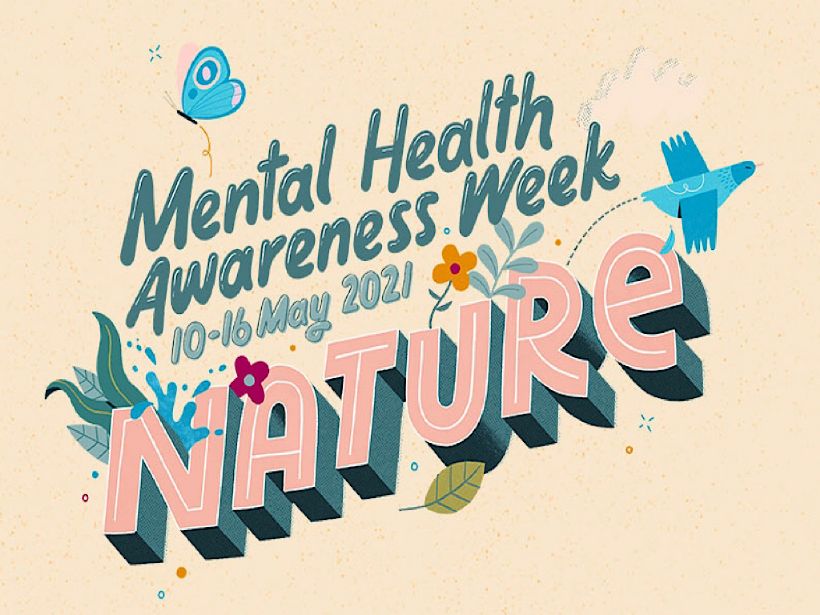 Mental Health Awareness Week
This week we've been participating in Mental Health Awareness Week's #ConnectWithNature theme, sharing images from our friends and clients that help our audiences feel closer to the natural world around us.

We've been aware of the growing issues around mental health in our communities as a result of the pandemic. But, as part of our own COVID sentiment research conducted in mid-April we were faced with the sheer size of the problem both in terms of physical and mental well-being.

From a sample of 1,123 people across the UK who were regular visitors to attractions prior to the pandemic 46% described their mental health as being 'worse' or 'a lot worse'. The same was true when exploring people's physical health, and similar trends also presented themselves when participants were asked to rate their children's mental and physical well-being. It's perhaps not a surprise, but nevertheless a serious situation.

Our much loved museums and arts organisations open again next week and what a relief that is for everyone. The role they play and could play in supporting our mental wellbeing has never been so important to consider.

Back to nature
In a bid to help you to feel closer to nature we've collated some of our favourite in-person and behind screen activities that routinely bring us that sense of calm and peace that is so often found in the outside world.
Plan a visit to some of our favourite outdoor attractions
If it's safe for you to travel why not consider visiting some of our favourite outdoor attractions that our team have recommended below? Having worked with and visited these attractions personally, we can vouch first hand that they'll help you to feel connected with nature.
Brancaster Beach on the Norfolk Coast: Brancaster beach's vast golden sands and glorious landscape makes for the ideal place to take in the natural environment around you. Plan your visit.
Brownsea Island: located in the middle of Poole Harbour, Brownsea Island boasts natural habitats and wildlife of all kinds. Infamous for their red squirrels, it's hard not to feel immersed in nature from the moment you step onto land. Plan your visit.
Fenland Reserves: with 40km of wetland running across the Great Ouse floodplain, Fen Drayton Lakes is a well-known spot for bird watching. Being amongst the songs of sedge warblers and the calls of cuckoos is the perfect antidote to inner city stresses. Plan your visit.
'Drop-in' to worldwide nature LIVE
Just because we can't travel internationally to our favourite locations it doesn't mean that you can't experience them in real-time. Use a live-stream to tune into these natural wonders as they happen.
Decorah North Eagles - LIVE Cam from a bald eagle nest in Iowa
Katmai National Park - LIVE Cam from Brooke Falls in Alaska
Jellyfish Aquarium - LIVE Cam from a West Coast US aquarium
Join an online class
Whilst being physically present in nature is the ultimate goal, we appreciate this may not be possible right now with everything going on. See below for some of our favourite upcoming virtual events that can help you to connect with nature.
Invite nature into your home surroundings by learning how to create a bird oasis in your garden (June 13th)
Connect to the environment through art with a live nature-inspired art class (May 14th)
Learn how to 'green your street' by getting your neighbours involved in nature (May 19th)

If you would like to get in contact with the A Different View team about the research findings in this report, Geoffrey would love to hear from you at [email protected].
Other posts that might interest you are: