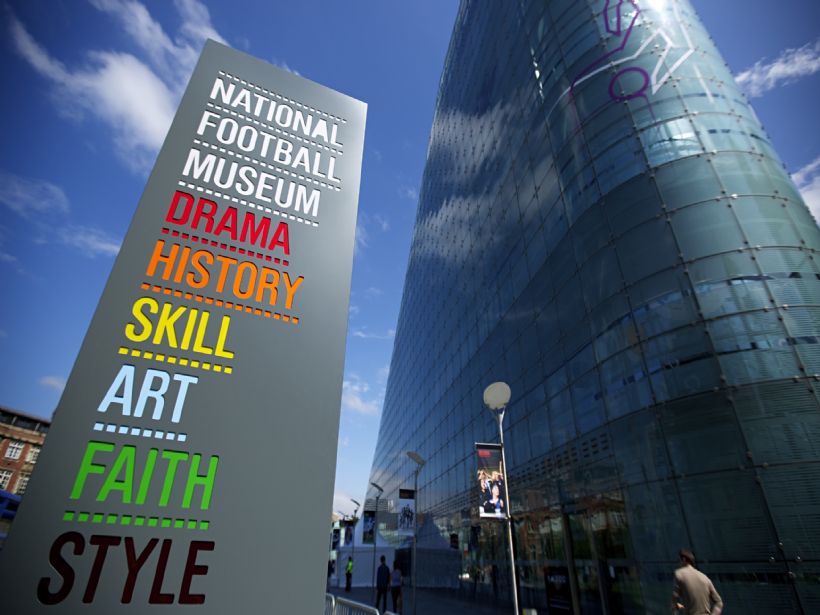 The National Football Museum
Appoints A Different View
A Different View has been appointed to undertake strategic work involving Visitor Experience, Market Research and a full Marketing Audit
Tim Desmond, National Football Museum Chief Executive
"Now more than ever it's important for the museum to be resilient. This vital piece of research will enable us to become more sustainable in the future and ensure that all aspects of our business are appealing and relevant to all our audiences. We're confident that A Different View can help us strengthen our future offer."
The National Football Museum (NFM), based in central Manchester is a leading independent museum with a strong social purpose to share stories about football but with a commitment to diversity and a wish to balance representation across its galleries, stories and objects.
Under the leadership of Chief ExecutiveTim Desmond, the museum has ambitious plans to develop its offer and strengthen connections with communities. In order to realise those ambitions A Different View (ADV) has been appointed to strategically challenge, support and develop those plans.
The breadth of A Different View's services will be put to good use on this project. Both a full services market research agency and a cultural consulting firm, A Different View has spent the best part of 20 years supporting, cajoling and providing insight for the cultural sector – both in the UK and internationally. During the COVID-19 pandemic, ADV has been providing freely available insight for the sector, to help organisations assess how consumer behaviour is shifting and to analyse how digital experiences are developing and can be monetised. (Link to reports).
ADV's work with the National Football Museum is multi-layered. Starting with a market research study to better understand customers, the insight work will reach out to all types of audiences and communities and both to those who currently engage with the museum and those who don't.
Strategically , ADV will then look at the offer in its entirety, exploring the visitor experience from stories told within the galleries to cafe and retail offer. And finally, the work looks at their marketing and digital ensuring it's working as hard as possible to further their ambitions.
Rosalind Johnson, ADV Director,
"We're thrilled to be appointed to such a forward thinking and important cultural organisation. The National Football Museum's ambitions are exciting and we're proud to be partnering with them to help make them a reality. I'm a huge lover of sport and its role in society and our individual lives. It's amazing what sport can do for all of us whether you play it, watch it or support it."
Other posts that might interest you are: