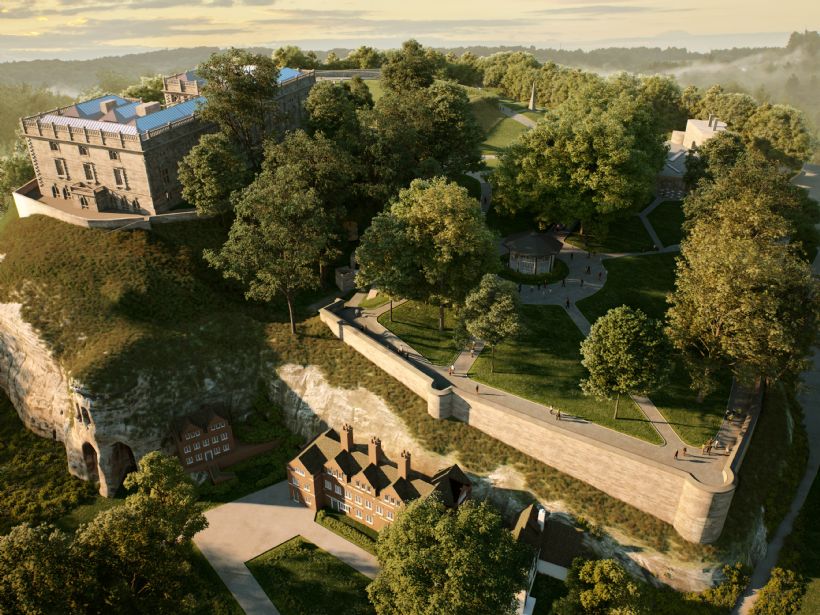 Nottingham Castle
Secures £13.9m from Heritage Lottery Fund
We're thrilled to hear this week that our client Nottingham Castle has secured £13.9m in funding from the Heritage Lottery Fund. This is the most significant heritage regeneration project in the UK today.
A Different View were brought in by Nottingham City Council to develop a robust business plan and operational model and to support the visitor experience planning during the development phase of the project.
Nottingham Castle will be transformed into a world-class heritage destination re-opening in 2020. A total of £29.4 million is being invested to redevelop the whole site, including the Ducal Palace and Grounds, Brewhouse Yard and the sprawling cave network hidden within the Castle Rock. The plans for this transformation are both ambitious and sympathetic. A beacon of power, protest and rebellion throughout the centuries, Nottingham Castle will be revitalised to reflect the wealth of its history, the depth of its collections and the lives of the people of Nottingham.
Other posts that might interest you are:
Share -
LinkedIn

/ Twitter

/ Facebook

/ Print

/ Download