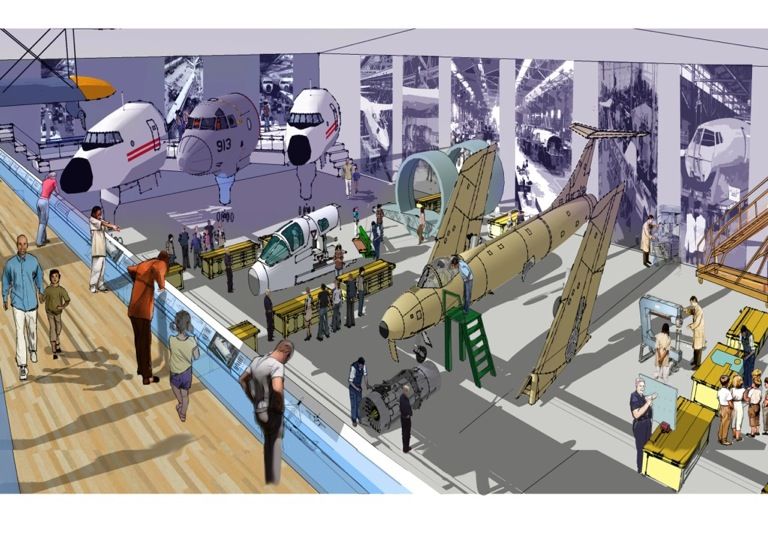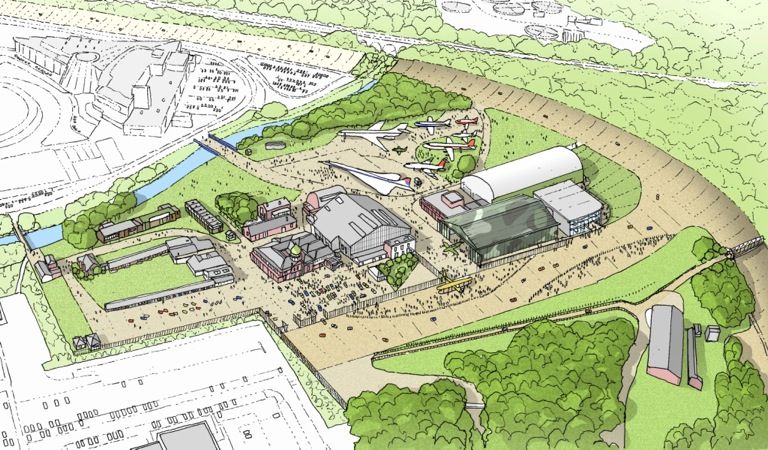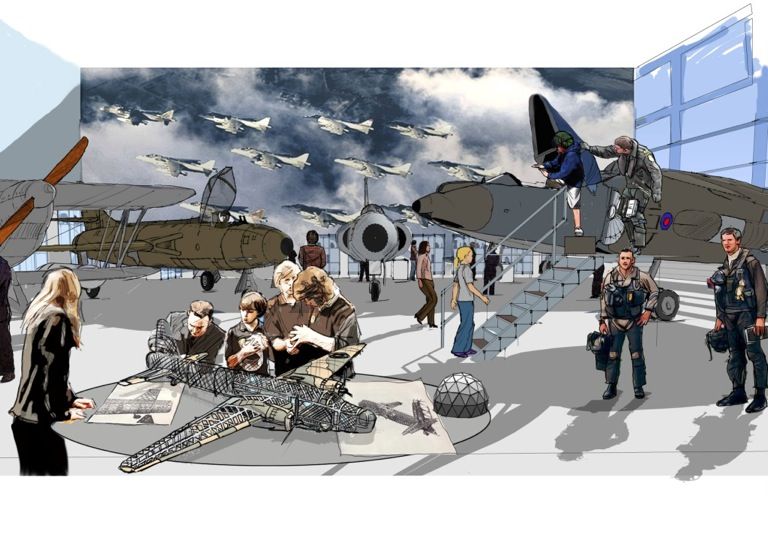 Brooklands Museum
Visioning and strategy
2013 Case Study.
Brooklands Museum in Weybridge, Surrey is a hidden, national treasure – our 2009 visitor survey for them, proved that most of their visitors agree. But now their secret is really out. The Heritage Lottery Fund (HLF) awarded them £4.85m for an amazing project which transformed their visitor experience. A Different View has been working with them to put this project together, including brand development, strategic fit with vision and master planning and audience development, so we are really excited they have reached this major milestone and the new visitor experience has opened to the public.

The Brooklands Aircraft Factory and Race Track Revival Project is a museum experience unlike anything, anywhere else in the UK. Aircraft factories barely exist in Britain anymore, and can't be visited by the public. So the museum will give visitors access to an aircraft factory experience by creating the sounds, smells and sights of a 1940s aircraft factory in a wartime manufacturing building which survives on site. Visitors are able to try their hand at historic manufacturing techniques as well as designing, building and test-flying their own models on the racetrack finishing straight outside, which will be brought back into use for the first time in more than 60 years.

As former Museum Director, Allan Winn explains, the aim is "to inspire youngsters, especially, to engage with the nationally vital subjects of science, technology and engineering." The project will do this by sharing the perseverance, daring, ingenuity and skill of some of the twentieth century's most significant designers, engineers and manufacturers in the fields of both motor sport and aviation.

A Different View completed an audience development plan for Brooklands Museum in 2009. This included a visitor survey with a sample size of over 600 and consultations with teachers. The work helped the museum identify some relatively small changes which could be made to the delivery of schools' sessions and to the offer for their visitors. Since this work both school visits and general visitor numbers have grown significantly each year.

In 2011 we started working with the team to put together the HLF application. This included helping develop their brand and fitting the HLF project into the wider master plan for the site and visitor experience, as well as taking care of many of the practical issues and details.
Other posts that might interest you are:
Share -
LinkedIn

/ Twitter

/ Facebook

/ Print

/ Download